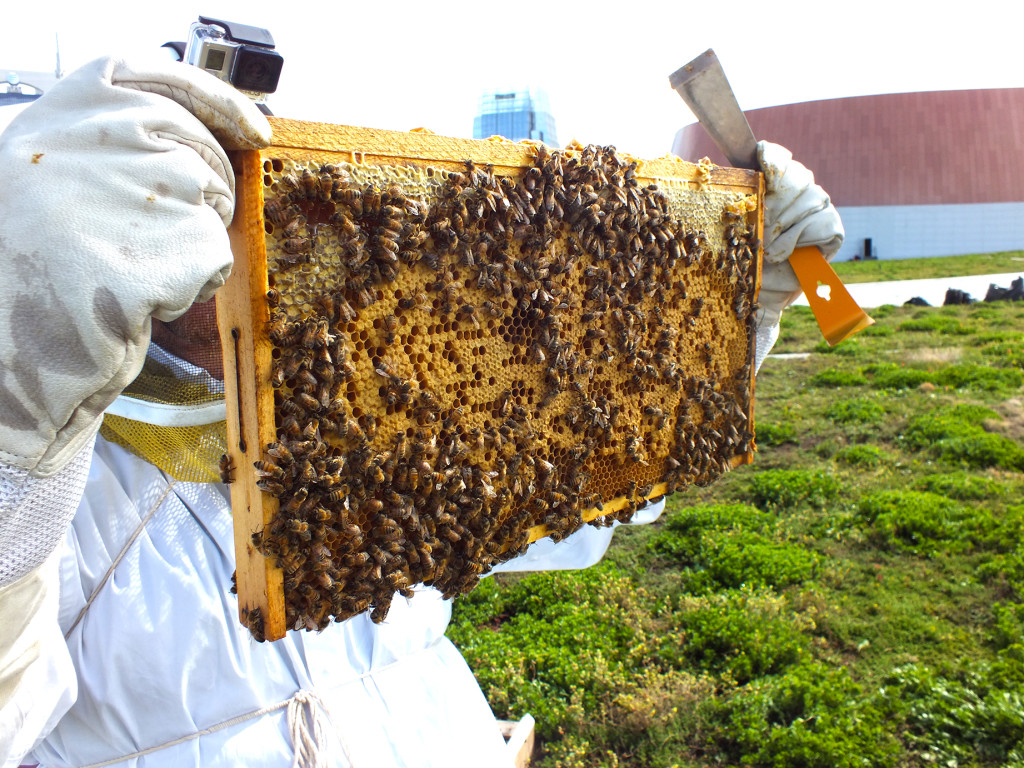 There's a new buzz in Nashville, and it's not just a new country band. More than 100,000 bees now make themselves at home on top of the four-acre green roof of the Music City Center in Nashville, Tennessee.
The bees' four hives are expected to produce approximately 360 pounds of honey annually, of which half will be used by the center's culinary team. The other half will be jarred for promotional use.
"We've made it a top priority to use local products in the kitchen, and this is as local as it gets," said Chef Max Knoepfel, executive chef of the Music City Center. "We can literally walk out the back door and get honey for anything we need. The bees should produce more than enough needed for the kitchen, and we can give what's leftover to clients and visitors."
Not only are the hives a source of food, they're also a positive contributor to the environment.
"Honey bees play a key role in our ecosystem, and the widespread use of insecticides is killing off the honey bees at an alarming rate," said Jamie Meredith, the Music City Center's beekeeper. "Bees fertilize about 85 percent of plants, so it's incredibly important that we create a safe home for them."
The first harvest is expected by spring 2016.