By R.V. Baugus
Kerplunk!
That sound you just heard was another Houston Astro being hit by a pitched baseball. It is a sound that figuratively and literally will reverberate across many Major League Baseball stadiums this summer. It is a sound that in the team's first five exhibition games saw seven Astros players get drilled with a pitch. Well, drilled might be an exaggeration as some were merely grazed, but the point is that coming off an off-season in which the team was brought out of the darkness and into light for a sign-stealing scandal the likes of which have not been seen before has brought a wave of criticism from those in other organizations, not only for the act itself that was investigated by MLB but for the club's apparent lack of taking a dose of humble pie in interviews once spring training started. The commissioner's office has already said that teams that go after Houston batters will be punished accordingly, but for some the edict has fallen on deaf ears.
Gaze into the rapidly approaching crystal ball to begin the 2020 season and it is easy to imagine the reception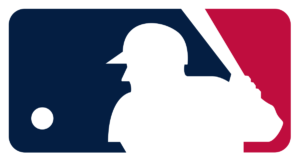 that Houston will receive in visiting ballparks. Will signs be confiscated from fans? At what point does heckling become too much? What about the Astros fans who show up in opposing stadiums? What effect will one or two too many cold ones play not only in what fans lash out at the players on the field and in the dugout but amongst rival fans themselves?
It only took the team's very first exhibition game last Saturday against the Washington Nationals for fans to have signs taken from them. One fan's sign was seemingly innocent enough with the words HOUSTON *'S, a nod to calling the team the "asterisks" for their championship season of 2017.
Expect security to be enhanced for the team at both home and away games to prevent any incidents that prove disruptive to fans simply out to enjoy a game of baseball. It should all add up to a season perhaps unlike any other in the sport's proud history.