By Michelle Witkins
Coming from such a small venue, working remotely and just starting out in the early part of my career, I have had to seek out opportunities to expand my network and develop professionally. The difficulties of working remotely have led me to take the initiative to seek out a Mentor and get involved with this instrumental Association.
Not being in an office environment has presented speed bumps for me to brainstorm new ideas and learn from fellow co-workers. At this point in my career, I sought out an opportunity via the Mentor Connector Program to learn from industry leaders and apply my membership benefits.
After applying for the Fall Cycle, I was pleased to find out that my Mentor, Mac Campbell, is just a hop, skip, and jump away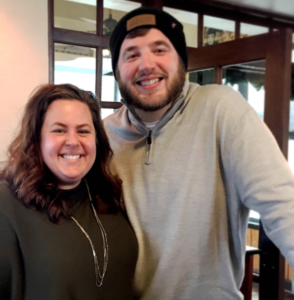 down at the Baltimore Convention Center.
Serving as the deputy director, Mac's industry expertise and leadership skills has provided me an avenue to educate myself, become inspired, and advocate for the Mentor Connector Program. With our close proximity, I was fortunate enough to meet Mac face-to-face earlier this year – all the more the reason to write a blog post!
There were not enough hours that day to discuss everything we wanted to, so we'll be meeting up again soon in a couple of weeks. I am eager to learn from his experience, start on my goals, and build a foundation. I can already see the impact this program is having on my personal life and my career journey. Thank you for this opportunity IAVM!
Michelle Witkins is director of meetings and events at the Top of the Hill Banquet and Conference Center in Washington, D.C.