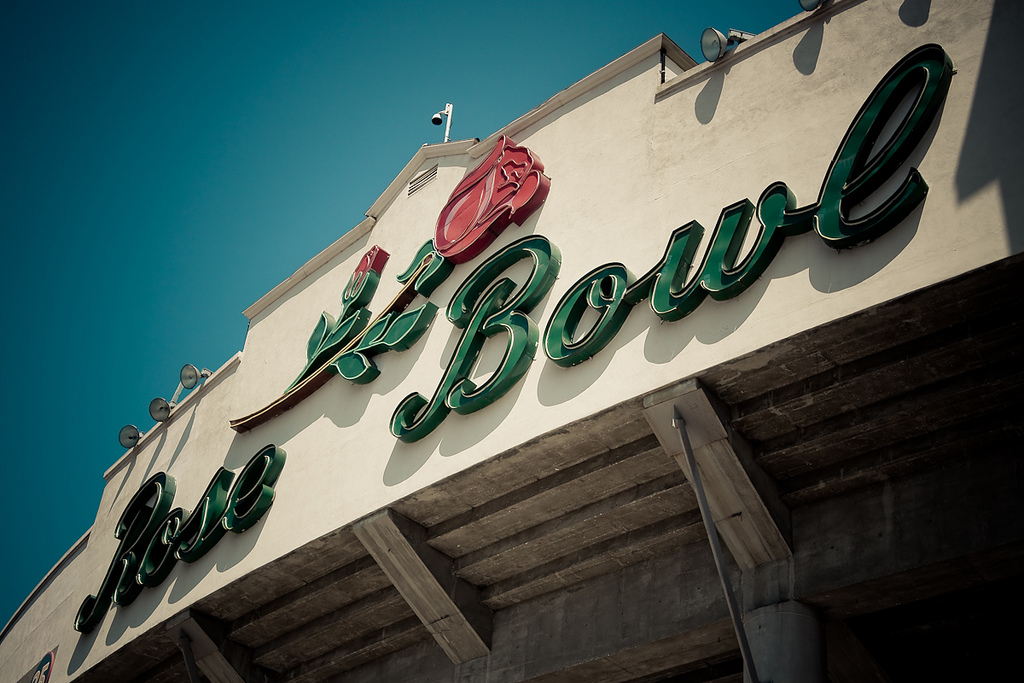 NFL.com released its "Best College Football Stadiums" list as part of its "14 for '14" series.
"What does it take to have a great stadium? Certainly some history, mixed in with a little bit of mystique, combined with a great view and plenty of fans yelling at the top of their lungs," Bryan Fischer wrote.
Here are the top five, according to its list.
1. The Rose Bowl—No matter who is playing in the bowl game, there's nothing like watching the sun set on the San Gabriel Mountains while seeing great football being played on the field on New Year's Day."
2. LSU's Tiger Stadium—"The tailgating scene is ridiculous, it has a unique exterior design, the opposing fans are stuffed a mile away from the action and it can get louder than anywhere when the Tigers need the noise."
3. Washington's Husky Stadium—"Thanks to a $250 million renovation this is one of the nicest venues in the sport and the administrators somehow managed to make it even louder with fans closer to the action than ever before."
4. Texas A&M's Kyle Field—"Even if you don't look at what the field will be like a year from now, this is still one of the best places to watch football thanks to the fans, affectionately known as the 12th Man."
5. Oregon's Autzen Stadium—"With all the amenities you can ask for from field level to the press box, a trip to Eugene for a game here should be on the bucket list."
Please visit NFL.com to see the rest of the list, and let us know in the comments section how much you agree or disagree with the list.