IAVM member Beth Murray ends a storied 38-year career as managing director of the San Francisco War Memorial and Performing Arts Center when she retires on July 26.
A fixture in the Bay Area performing arts scene, Murray was hired when Davies Symphony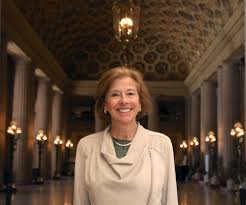 Hall opened in 1980. The trained ballet dancer would end up overseeing not only the Davies, but eventually the War Memorial Opera House, Herbst Theatre, and Zellerbach Rehearsal Hall.
For more about the distinguished career of a distinguished individual and contributor to her community click here.