By R.V. Baugus
Bob Hunter, CVE, is known to just about everyone in the public assembly venue industry. By the same token, he knows just about everyone and has seen just about everything.
Until now.
Hunter, the industry veteran associated forever with Maple Leaf Sports & Entertainment in Toronto and now Senior Project Manager for Crossroads Consulting Services, calls the lack of events going on in venues something he has never witnessed.
"It's just very disappointing," Hunter said. "Just think about all those empty buildings. I've been a consultant for almost the last three years to the convention center and arena world, but it's devastating."
Hunter is now taking on a role in Toronto to build a new esports arena/theater that will seat in the 7,000- to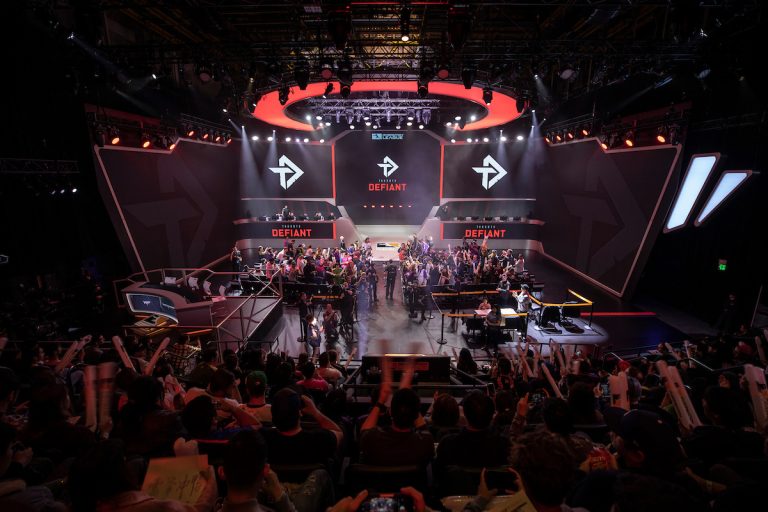 10,000-seat capacity level and serve as host to two teams while two other teams will be based in Europe. The project will be built adjacent to BMO Field and Hotel X Toronto and be home to the Toronto Defiant and Toronto Ultra.
Hunter, no stranger to development and expansion projects in Toronto and throughout Canada, will work with government officials on the venue. If all goes well, Hunter expects to break ground by next summer.
"We're pretty sure that the preliminary analysis shows we can justify making it work," Hunter said. "We have about six months to go and hoping if we get the green light from the ownership group and it's all private money that we can get in the ground in downtown Toronto. My task is to do a feasibility study basically to kind of nail down the design, run all the numbers, and try to get a construction cost.
In other words, things that Hunter has been doing throughout his decorated career.
"This is not meant for basketball or hockey but really for a focus on esports and the whole digital experience," Hunter said.
That experience, as everyone knows, has exploded and even been played by professional athletes who otherwise have been shut down playing in their respective sports.
"I have done enough research to understand the size and reach of this business and it is unbelievable when you think of it being worldwide and watched by — I will call them 15- to 30-year-olds — who are active gamers," Hunter said. "From a player standpoint, the numbers are off the chart. I know that three or four years ago when we first started talking about this, I thought about acquiring a team in one of the leagues but was skeptical. I was thinking, it's hot right now, but does it have sustainability? Boy, oh boy, was I proven wrong. Proven wrong many times!
As Hunter mentioned, there will also be concert activity taking place in the venue. The fact that the expected capacity size fills a niche for concerts not readily present in the city only enhances the full scope of the project.
"Obviously, we're talking to the Live Nations of the world," Hunter said. "We literally have an amphitheater across the street but don't have a true winter home. Scotiabank Bank arena is available but we are hoping we convince (concerts) with the saying, if we build it they will come. I'm excited. It's going to be a fun project."
As for his involvement after the build, Hunter is more inclined to pass.
"After working 120, 130 nights a year for a long time, the goal is to bring it on live with a young, 32-year-old building manager," he said. "But I know that this is for real. When you have the Dallas Cowboys and a bunch of NFL teams and a bunch of NBA teams who are in, you know that there is staying power."
Photo by Robert Paul via Blizzard Entertainment