Bob Skoney, long-time IAVM member and for the last 25 years general manager of the Nashville Municipal Auditorium, is retiring after more than 40 years with the iconic venue.
I moved here 42 years ago and found it so much to my liking I never left," Skoney said. "After all, it's Music City USA and The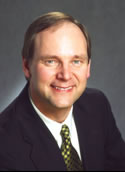 Nashville Auditorium has done a lot of concerts over the years which I really enjoyed as a side benefit of my job."
Skoney calls himself "an old failed Bass guitar player," before adding that "When the house lights go down, the show lights come up and the audience applauds. That's my paycheck."
Skoney joined IAAM as it was known in 1977 and has attended just about every International Conference, Arena Management Conference and District meetings.
"I have made great connections with my colleagues in other cities who mentored me in ways that I'll never forget," he said. "Great guys like Cliff Wallace, Todd Hunt, Terry Butler, David Ross, Al Antee, Bobby Highsmith, Charles Starks, Elisa Putman, Russ Simons, and David Kells, just to name a few."
As for the impending retirement, it's time for some fun and family.
"I will spend more time, bass fishing, snow skiing, traveling, and having fun with my wife, Lesa, of 30 years. After 42 years at one building, it's time."
As for his venue and colleagues in the industry, the people will miss Bob Skoney.
Skoney's history with the venue actually dates to 1977 at a time when the facility served as pretty much Nashville's only building to play to audiences of more than 9,000. Did they ever play, as a list including the likes of Elvis Presley, Bruce Springsteen, Prince, The Jackson 5, Linda Ronstadt, and Bob Dylan attest.
As the city built and splashy professional sports venues arrived on the scene, the auditorium faced new challenges which Skoney, of course, met head on to serve even more diverse programming including minor league hockey, basketball, cheer, dance competitions, rodeo, and circus.
In essence, even in evolving times Skoney and the facility opened its doors to the community to present events to keep people coming back.
The venue is now the ripe age of 56, and still relevant in the community. Post Malone and Paramore played the Auditorium last year, and it even served as rehearsal space for Weezer earlier this year.
The history of Skoney's home venue also lives on, thanks to the Musicians Hall of Fame and Museum moving into the floor beneath the stage level and with it an array of rock artifacts.
The legacy of Bob Skoney will also always live on in Nashville.