The Sports Innovation Lab successfully launched its first Leadership Board in January focusing on Athlete Data with decision makers from across the industry. Today, the Sports Innovation Lab is proud to announce the launch of its second Leadership Board focused on the opportunity for the sports and entertainment industry to engage the next generation of fans with "smarter" venues. Industry veteran and long-time IAVM member Bobby Goldwater, Georgetown University Sports Industry Management/The Goldwater Group, serves as co-chair.
The Sports Innovation Lab continues its formation of leadership boards in 2019 around specific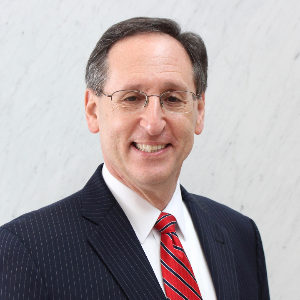 topics related to the intersection of sports and technology. Leadership Boards bring together an invite-only group of executives around an annual program designed to prepare the sports industry for the future. Each board member benefits from facilitated research-based discussion powered by the Sports Innovation Lab's market intelligence software.
The Smart Venue Leadership Board is composed of companies and executives that represent a diverse ecosystem. Executives from venue construction, design, management, ticketing, food & beverage, venue management, point-of-sale, mobile commerce, payments, connectivity, transportation, biometric identity and more were invited to join. Today's fan experience requires the seamless integration of technologies throughout a venue and its surrounding area. It is imperative that teams, technology vendors, and venues work together to continue enhancing the experience for the fan.
Board Members:
• Co-Chair – Josh Walker, Co-Founder and President, Sports Innovation Lab
• Co-Chair – Bobby Goldwater, President, The Goldwater Group & Adjunct Professor, Sports Industry Management, Georgetown
University
• Co-Chair – Judith Grant Long, Associate Professor of Sport Management and Real Estate, University of Michigan
• Aramark – VP of Data Science, Kevin Pelegrin
• Armored Things – President, Julie Johnson
• CLEAR – Head of Sports, Ed O'Brien
• The Dow Chemical Company – VP of Olympics & Sport Solutions, Mike Reed
• Fancam – CEO, Tinus Le Roux
• JMA Wireless – Director, Markets and Solutions, Kurt Jacobs
• Legends – CIO, Mike Morris
• Oak View Group – President, Global Partnerships, Dan Griffis
• Oracle Food and Beverage – Global Director of Sales Consulting, Sports and Entertainment, Jennifer Dorta-Duque
• Rossetti – CEO, Matt Rossetti
• Satisfi Labs – SVP, Sports, Entertainment, and Tourism, Courtney Jeffries
2
• TD Garden – VP of Brand and Innovation, Jen Compton
• Ticketmaster – CCO, Greg Economou
• Visa – Global Head of Innovation and Partnership Marketing, Andres Polo
• Venuetize – CTO, Nimish Shrivastava
"The sports industry is waking up to the fact that it is competing with all forms of entertainment. In the attention economy, sports fans have endless entertainment options in the palm of their hand," said Angela Ruggiero, CEO of the Sports Innovation Lab. "To get fans into the venue, our industry needs to create hassle-free and memorable experiences that cater to both the die-hard fan and the casual fan. It's an enormous challenge to think about physical space being agile enough to keep up with the ever-evolving expectations of fans. I'm glad this board is
coming together to take on this challenge and imagine new ways to collaborate and inspire future generations of fans."
The first Leadership Board meeting will be hosted at TD Garden in Boston where the leadership team is in the middle of building an innovative mixed-use facility to renovate and reimagine the fan experience. "We are thrilled to host this group of innovative leaders from across our industry," said Jen Compton, VP of Innovation at TD Garden. "The opportunities we'll be discussing on this Leadership Board are at the core of many of the strategic decisions we're making each day as part of our mixed-use development project, The Hub on Causeway, and expansion of TD Garden. We're eager to share what we've learned and gain from the other leaders at the table."
Beyond Athlete Data and Smart Venue, Leadership Boards will convene around other trends that Sports Innovation Lab analyzes through its proprietary software, including, but not limited to: Immersive Media and Next Generation Sponsorship. To deliver the innovative results needed to solve industry-wide challenges, each Leadership Board is invite-only. Members are identified by the Sports Innovation Lab's research and knowledge of the market. Participation in a Leadership Board includes the following benefits:
• Research access: Access to Sports Innovation Lab's software platform, and all the data-driven insights that come with it, as well as weekly and monthly curated research from Sports Innovation Lab
• Thought leadership: The ability to influence the future of sports through each individual's participation
• Networking: Collaboration with like-minded C-suite execs through quarterly board meetings
• Promotion: Inclusion in press, promotional materials and events