By Mary-Michael Rodgers
Boise Centre has achieved the Global Biorisk Advisory Council® (GBAC) STAR™ facility accreditation, the gold standard for prepared facilities. Under the guidance of GBAC, a Division of ISSA, the worldwide cleaning industry association, Boise Centre has implemented the most stringent protocols for cleaning, disinfection, and infectious disease prevention in its facility. As the cleaning industry's only outbreak prevention, response, and recovery accreditation, GBAC STAR™ helps organizations establish protocols and procedures, offers expert-led training, and assesses a facility's readiness for biorisk situations.
To achieve the accreditation, Boise Centre was required to demonstrate compliance with the program's 20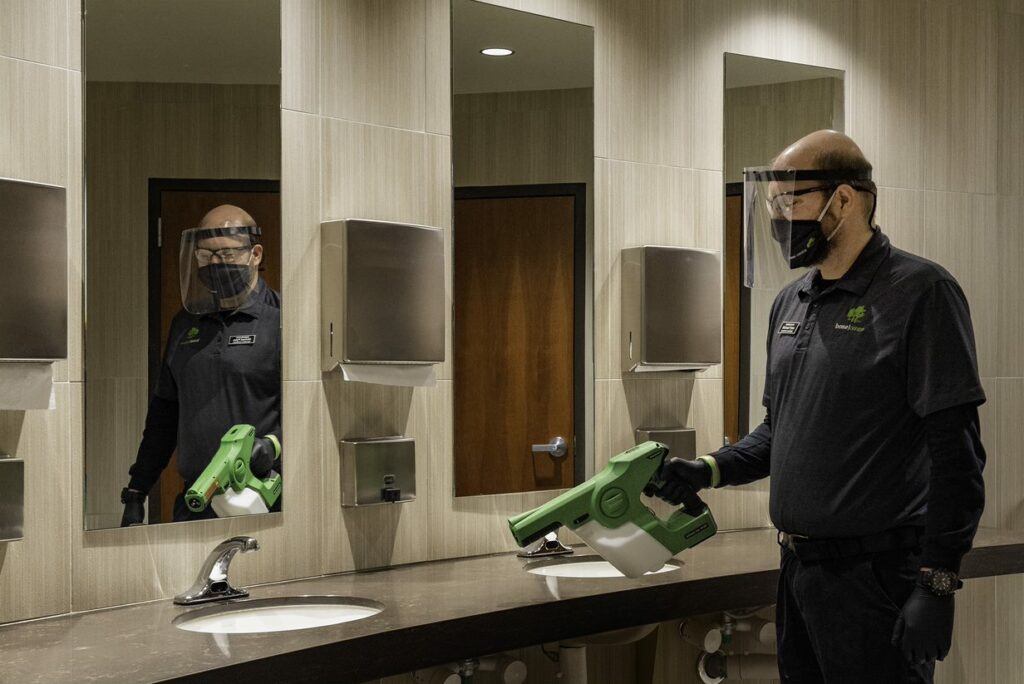 core elements, which range from standard operating procedures and risk assessment strategies to personal protective equipment and emergency preparedness and response measures.
"Our staff worked diligently for several months on the GBAC STAR application submittal process. We evaluated every aspect of our business to ensure we are operating in the safest possible manner for our employees, clients, and their attendees," said Pat Rice, Boise Centre Executive Director. "The accreditation is a performance-based program that certifies Boise Centre is following strict protocols for health, sanitation, and safety. By taking this important step, we want to reassure meeting organizers that Boise Centre is committed to operating safely and we are prepared to welcome in-person events."
In addition to the accreditation, Boise Centre has invested in the following cleaning and disinfection equipment and products:
•Thermal temperature monitoring cameras to scan employees and guests for temperatures
•Two electrostatic sprayers that utilize a positive charge to evenly coat disinfectant spray on surfaces
•Usage of a standalone ultraviolet (UV) disinfection machine and a UV wand to disinfect podiums, microphones, wireless remote controls, cell phones and tablets
•PreventX 24/7 a finish coating with on-going antimicrobial properties is applied to all high touch points throughout the venue every 30 days.
Mary-Michael Rodgers is Communications Manager for Boise Center in Boise, Idaho.