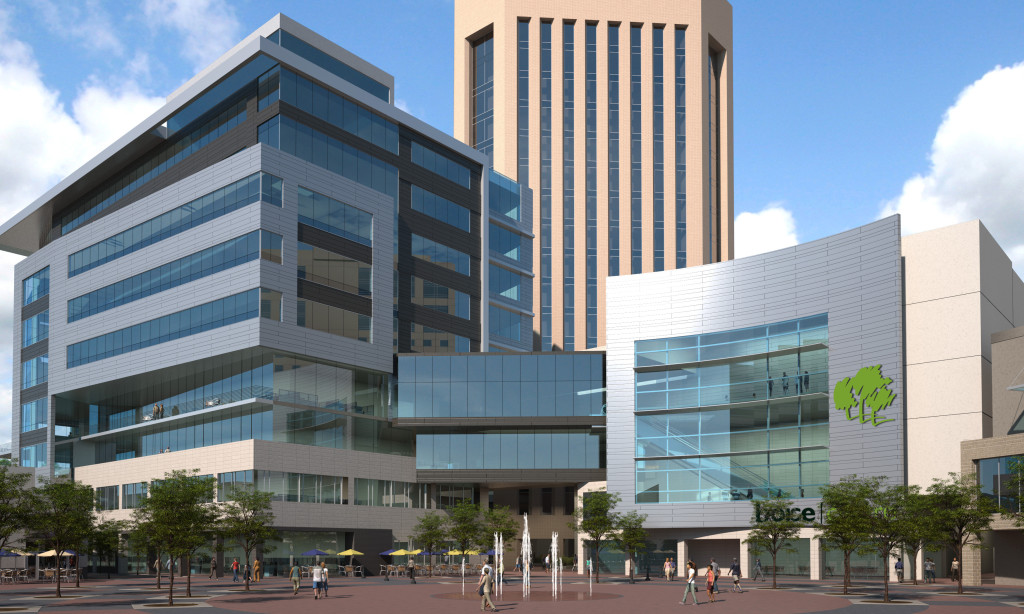 The Boise Centre broke ground on its expansion earlier this month. The expansion is part of the Civic Center Plaza development in downtown Boise and is adjacent to the current facility.
"Over the years, Boise Centre has built a reputation for delivering the highest levels of guest service and quality events," said IAVM member Pat Rice, executive director of the convention center. "Our vibrant city and newly expanded meeting space will position Boise to secure larger regional and national conventions that will benefit our local economy."
The new construction and planned renovations to the existing building will nearly double the Boise Centre's current 50,000 square feet of meeting and event space. Completion is estimated in the third quarter of 2016. The expanded space will include a 15,000-square-foot ballroom, 14,000 square feet of flexible meeting space, 7,000 square feet of prefunction/lobby space, and connectivity to the existing Boise Centre via a skywalk. The expansion is being built directly across the Grove Plaza (civic plaza) from the existing Boise Centre. The lead architecture firm is tvsdesign of Atlanta, along with Conventional Wisdom Consulting.
The City Center Plaza project is being developed by Gardner Company and will include not only the expansion of Boise Centre expansion, but also construction of the Clearwater Building, a technology focused office building that will include the Boise State University computer science department, a multi-modal transit center, and restaurant and retail spaces.