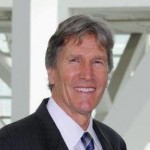 Congratulations to IAVM member Brad Gessner, CFE, the senior vice president and general manager of the Los Angeles Convention Center – AEG Facilities. The Cal Poly Experience Industry Management Department named him executive-in-residence, November 6-8.
"I've had the pleasure of teaching as an adjunct professor and guest lecturing at the university level for many years, and feel it is important for us to share our knowledge and experiences with the next generation of hospitality professionals," Gessner said. "I am honored Cal Poly extended this opportunity to me, and I look forward to sharing what I know and interacting with the students and faculty."
Gessner will lecture in classes and meet with faculty, students, industry members, and the community to share his expertise regarding convention services, revenue generation, green practices, and sustainable programs. The public is invited to attend Gessner's keynote presentation on November 7, at 6 p.m., at the Cal Poly Performing Arts Center Pavilion located in building 6, room 128.