By R.V. Baugus
IAVM President and CEO Brad Mayne, CVE, was among a dozen sources quoted in a recent feature in Pollstar Magazine regarding the $900 billion federal aid package for individuals and businesses impacted by the COVID-19 pandemic.
Among other comments, Mayne said that the Paycheck Protection Program (PPP) was a "step in the right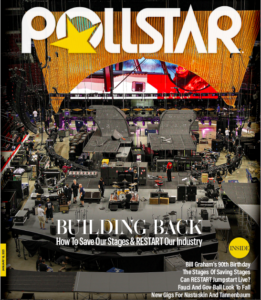 direction, and we are grateful for that step."
"I think a lot of people don't realize the massive ecosystem of the event industry, all of the contracted labor and small businesses. So many professionals' only form of compensation is live events. If any of those companies or individuals go out of business, that's something that's going to have to be rebuilt. The sooner we get some type of legislation to help that entire ecosystem, the better chance we have of not losing people and getting back safely."
To read the full article, click here.