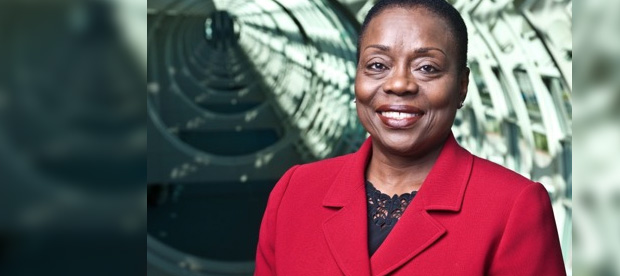 It is my pleasure to announce that the IAVM Executive Committee has engaged Carol Wallace as IAVM's temporary Executive Administrator. Carol recently retired from her role as president and CEO of the San Diego Convention Center and has established her own consulting company, Carol Wallace & Associates Inc. Carol brings a great deal of knowledge and executive expertise including a term as chairman of the IAVM Board of Directors.
During this transitional time, Carol and the team at World Headquarters will continue to ensure a seamless day-to-day operation with a particular focus on the following priorities:
—VenueConnect 2016 (VC16) – Minneapolis
—Conference strategy material preparation to share and discuss at VC16
—Branding initiative rollout preparation for VC16
—On-boarding and PR preparation for new IAVM president and CEO
All other outstanding initiatives will be temporarily placed on hold so that the team can really focus on the above, which are crucial next steps in IAVM's future per our last board meeting.
Since we are in transition at IAVM World Headquarters, it is important to continue to bring you up to speed on upcoming staff changes. The following members of the staff will be leaving IAVM at the end of March. They have all made wonderful contributions and, by doing so, have made IAVM a better association. We are sorry to see them go. Please join me in thanking them as they each leave for an exciting new career opportunity:
—Steve Flamm – Interim CEO
—Jason Judy – Director of Marketing/Creative Services
—Jason LoRusso – Development Associate for The IAVM Foundation
All of this is a natural part of the IAVM evolution, and we wish them continued success in their careers.
SearchWide, our executive search firm continues to reach out to potential candidates for our president and CEO position, and we hope to have additional updates for you in April.
About Carol Wallace
Carol Wallace is currently the president and  CEO of Carol Wallace Associates Inc. Carol Wallace & Associates provides a comprehensive array of facility management, organizational development, and operational consulting services to the hospitality industry. Previously, Ms. Wallace was president and CEO of the San Diego Convention Center Corp., where she led the 2.6 million-square-foot bayside facility for over 24 years. She was responsible for the overall management and operation of the facility, oversaw a full-time and part-time staff of more than 420 and an annual budget that exceeded $33 million. Under her leadership, the San Diego Convention Center became one of the most successful global convention and meeting facilities advancing trade, tourism, and collaboration across the U.S. and the world.
Ms. Wallace's leadership and dedication have earned her numerous industry and community accolades. In 2015, IAVM's International Convention Center Conference presented her with its Lifetime Achievement Award, which is given to an individual recognized by her or his peers for outstanding contributions to both IAVM and the convention center industry. In 2014, Ms. Wallace was named Professional Achievement Supplier Honoree by the Professional Convention Management Association.
Ms. Wallace has been a leader also in advancing key policy and strategic initiatives for the industry over her 35-year career. She is a currently serving on the United States Travel and Tourism Advisory Board (TTAB), a group responsible for advising the U.S. Secretary of Commerce on ways to strengthen the travel and tourism industry and expand economic opportunities for American businesses, including domestic job creation and visa waiver initiatives.
Ms. Wallace is a chartering member, past chair and current board member of United States International University (USIU) – Nairobi, Kenya. She formerly served on boards for the San Diego Urban League; United Way CHAD; The American Lung Association; YWCA; Alliant University; and Home Savings' Partnership Council, the San Diego Convention and Visitors Bureau, and the San Diego Hotel-Motel Association.
Ms. Wallace is a graduate of The Ohio State University, is married, and the mother of three adult children. Her website is www.carolwallaceassociates.com.