By R.V. Baugus
John "Casey" Wells announced that he will be retiring from his position of Executive Director of Erie (PA) Events effective January 2023. Wells made the announcement at a recent meeting of the Erie County Convention Center Authority's board meeting. It will mark the end of a distinguished career that carried more than 40 years of employment with the Authority.
Wells might most be known on the local scene for his success in the development and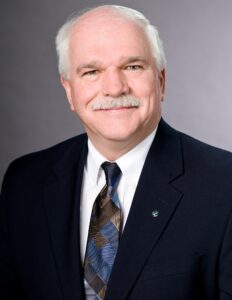 completion of nearly $300 in projects that include the Erie Insurance Arena, Warner Theatre, Bayfront Convention Center, UPMC Park, the Sheraton and Marriott Hotels, and the development along Erie's bayfront.
"I will miss the challenge of development projects, the excitement of live events, and the everyday friendship of my employees and colleagues," Wells told us. "I've been so fortunate to have had a very capable staff and so many friends in the venue management industry who always selflessly shared their knowledge and talents."
Wells is credited with increasing economic development in Erie, enhancing the quality of life, and providing the community with first-class convention, sports, and entertainment facilities.
Wells also cited the role of IAVM in his career and for future generations of venue managers to come.
"I've thoroughly enjoyed IAVM and know that it will continue to assist with the growth and development of its members as it has for me for the past 41 years."
To read a local feature story on Wells, click here.