The Center for Exhibition Industry Research (CEIR) announced the promotion of Senior Research Director Nancy Drapeau, PRC, to CEIR Vice President of Research. In addition to conducting trend studies and building research agenda each year in consultation with the CEIR Research Council, Drapeau's duties have expanded to include a more active role in public speaking, webinar facilitation, and press interviews. She will also play a more active role in CEIR Index and CEIR Census initiatives.
"Nancy is a highly experienced research professional with a unique background of being familiar with the exhibitions industry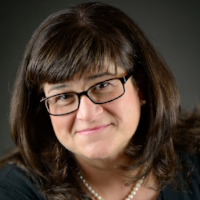 from her previous job," said CEIR CEO Cathy Breden, CMP, CAE. "Since Nancy's arrival at CEIR in 2011, the exceptional quality of CEIR's research products is evident as anyone who knows Nancy can attest to her passion for producing high-quality research reports. Over the past two years she has taken on new strategic responsibilities, and this promotion recognizes the work Nancy does on behalf of CEIR as well as the exhibitions and events industry."
New studies to be launched in 2019 include a Sponsorship Practices Study, an Exhibition Performance Metrics Study and Industry Insights Series reports, in addition to the release of remaining reports in the Attendee ROI Playbook Series.
"I never take for granted the tremendous privilege and responsibility of serving the divergent information needs of stakeholders in the B2B exhibition industry," said Drapeau. "What remains close to my heart is CEIR's mission to provide objective research that helps stakeholders understand trends in this amazing industry to support their business success. I look forward to assuring this mission is fulfilled in this new role."