Charleston Gaillard Center announced the promotion of Therese Spaseff to director of entertainment and programming for the Charleston, SC performing arts center.
Spaseff joined the Charleston Gaillard Center in May 2014 prior to the reopening of the Gaillard Center in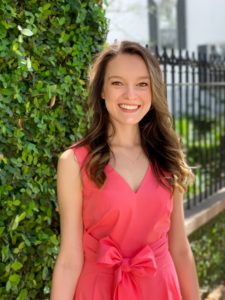 October 2015 after its $142 million renovation. She began on staff as booking coordinator, responsible for contracting rental engagements. Following that, she worked in the finance department and eventually found her home in the programming department.
In October 2016, she stepped up to be the primary talent buyer for concerts, comedy, family programming, commercial acts, and Broadway as the Gaillard Center's entertainment programming manager. Since then, she has worked to secure the best artists for the Charleston community, including Tony Bennett, John Mulaney, TajMo: Taj Mahal and Keb Mo Band, TobyMac, Kristin Chenoweth, Reese Witherspoon's Whiskey in a Teacup Book Tour, and most recently Tim McGraw with Jon Meacham on their Songs of America Book Tour.
She is a graduate of the College of Charleston with degrees in International Business and German, with a minor in German Studies. This fall, Spaseff will return to the College of Charleston as an adjunct instructor teaching "Presenting the Performing Arts."