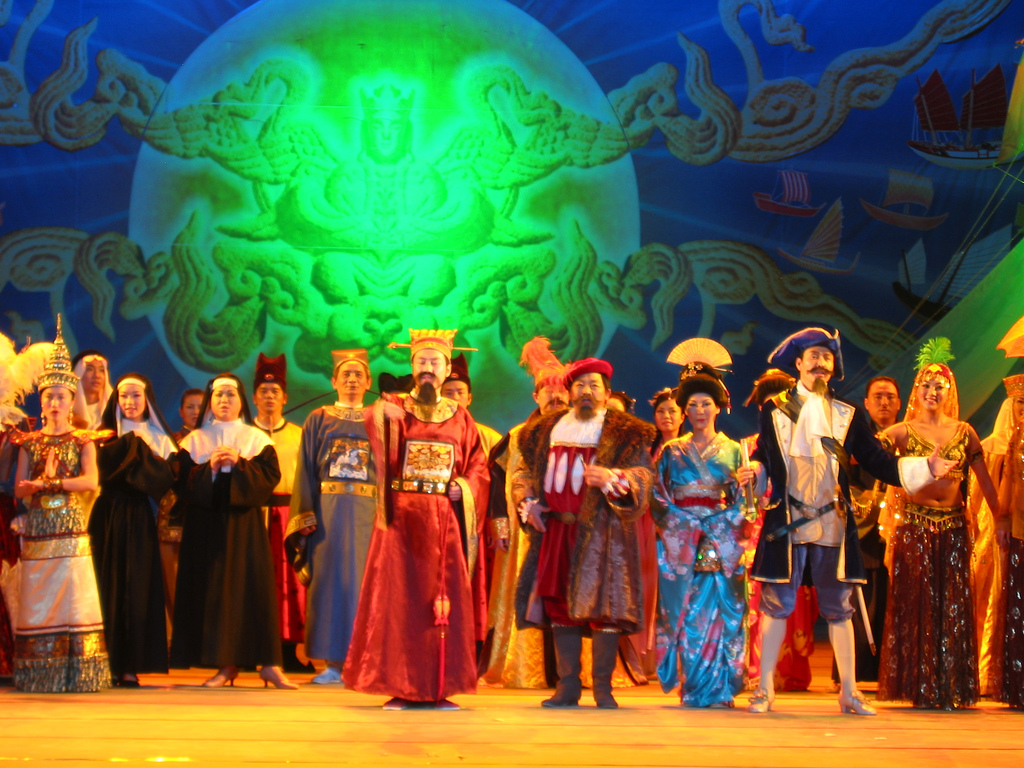 A new center in the Hebei province plans to help give musical theatre a boost when it opens in China.
"With an investment of around 2 billion yuan (US$323 million) from the local government and Beijing-based production company Ovation Cultural Development, the operation covers an area of about 95,000 square meters with a musical theater and related facilities to be completed by 2017," the China Daily reported.
The first production will be a Mandarin version of Into the Woods, which will have 100 performances in Beijing in November before going on a national tour. The show has been in development for three years, according to Li Xiaofei, general manager of Ovation Cultural Development.
Musical revenues in 2013 were 230 million yuan ($37.2 million), Li said, an increase of more than 20 percent year over year. More than one million people attended a musical theatre performance in 2013.
"The musical market in China is very promising," said Li in the China Daily. "Unlike some other Western art forms, like opera and ballet, musicals are commercial and entertaining. It doesn't require professional knowledge to appreciate."
(photo credit: tenementpalm via photopin cc)