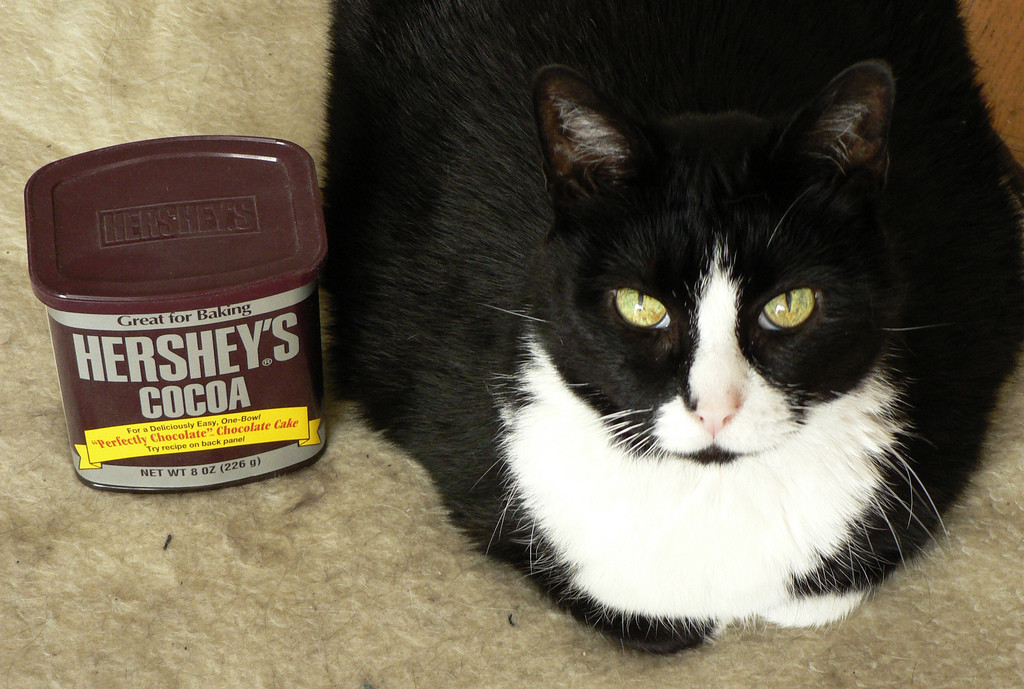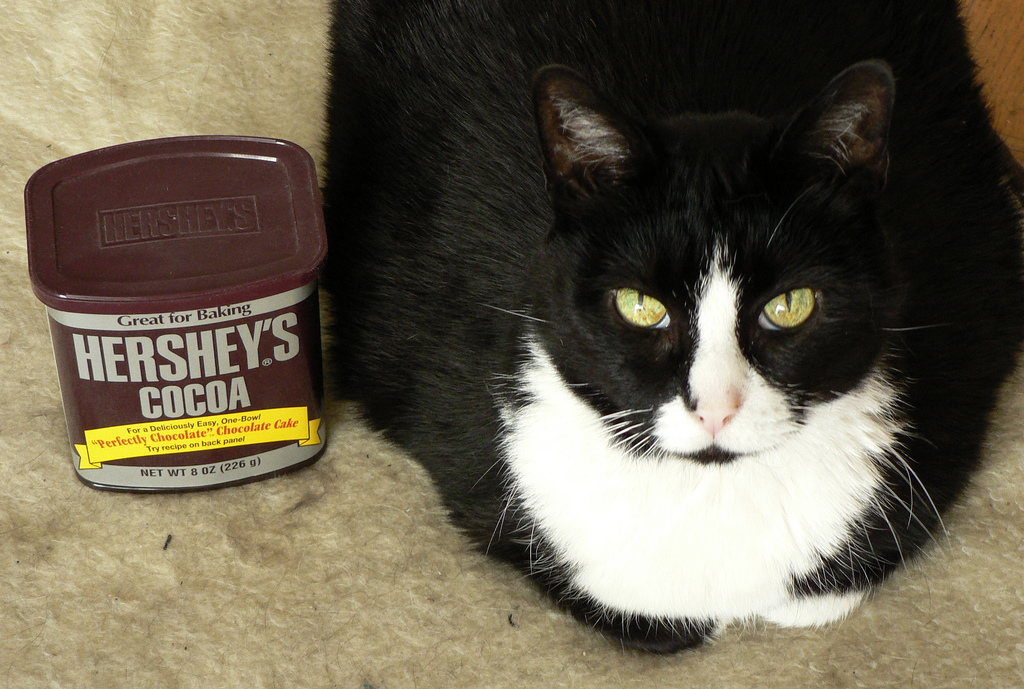 I'm about to tell you two great things about chocolate and cats. You're probably thinking, "Those two things are already great; how much greater can they be?"
Well, according to research published in the journal Heart, eating up to 100 grams (3.5 ounces) of chocolate every day is linked to lowered heart disease and stroke risk.
Researchers tracked the health of more than 20,000 people over 12 years before concluding their findings, which showed that higher levels of chocolate consumption were associated with younger age and lower weight (BMI), waist: hip ratio, systolic blood pressure, inflammatory proteins, diabetes, and more regular physical activity. The calculations showed that compared with those who ate no chocolate, higher intake was linked to an 11 percent lower risk of cardiovascular disease and a 25 percent lower risk of associated death.
Also, the researchers said that there doesn't appear to be any evidence showing that chocolate should be avoided in those who are concerned about cardiovascular risk.
Now, let's talk about cats.
Jessica Gall Myrick, an assistant professor at Indiana University, surveyed approximately 7,000 people about their cat video viewing behaviors and how that affects their moods.
"Some people may think watching online cat videos isn't a serious enough topic for academic research, but the fact is that it's one of the most popular uses of the Internet today," Myrick said. "If we want to better understand the effects the Internet may have on us as individuals and on society, then researchers can't ignore Internet cats anymore."
Myrick found that participants in the study
—were more energetic and felt more positive after watching cat-related online media than before.
—had fewer negative emotions, such as anxiety, annoyance, and sadness after watching cat-related online media than before.
—often view Internet cats at work or during studying.
"Even if they are watching cat videos on YouTube to procrastinate or while they should be working, the emotional pay-off may actually help people take on tough tasks afterward," Myrick said.
So, grab a chocolate bar and watch more cat videos online. Your health will thank you.
(Image: Justina Kochansky/Creative Commons)