Theatre Projects is pleased to announce the addition of two new full-time staff members to their team. Chris Smith joins the firm as the marketing and content manager and Ashley Keen, CVP, joins their strategic planning team as a senior consultant. Both bring significant expertise in their respective fields, have backgrounds in the performing arts, and offer new and exciting perspectives to their clients and collaborative partners.
Chris joins the company's New York office to lead marketing and PR efforts. Over the past decade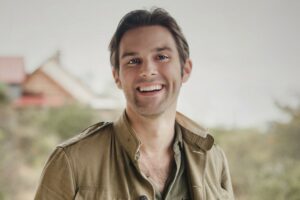 and a half, Chris has worked with a wide array of non-profit organizations in Chicago, Texas, and Oregon. His experience includes content creation, digital communication, writing, brand and marketing strategy, and data analysis. He brings a creative approach to the firm's marketing efforts, a precise eye for detail, and a great sense of humor to the team. Prior to Theatre Projects, Chris worked with Oregon State University, The Black Sheep Agency, 4th Wall Theatre in Houston, Echelon Design, Chicago Art Department, and the Chicago High School for the Arts.
"It's thrilling, professionally, to join such an illustrious and creative community," Chris notes. "But personally as well, it's wonderful to find a role that wraps together my love for theatre, writing, digital content, and storytelling."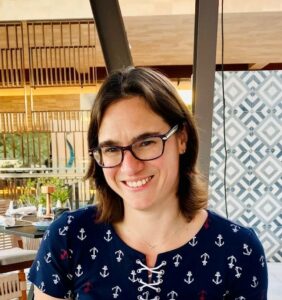 Ashley specializes in helping performing arts organizations and venue managers plan for the future. She combines experience working in flexible spaces and multi-venue arts centers with a love of creative problem-solving to find solutions that support an organization's strategic goals. Her new role will include working on feasibility studies, needs assessments, business planning, community engagement efforts, and more. Ashley is a Certified Venue Professional (CVP) who joined the Theatre Projects team from Mesa Arts Center in Arizona, where she served as event services coordinator, production supervisor, and theatre technical coordinator. She also previously worked at Ogunquit Playhouse in Maine, at Orlando Shakespeare Theater, and at Arizona State University.
"I'm excited to welcome Ashley to our team," says Gena Buhler, Theatre Projects' head of strategic planning. "Our strategic planning efforts help to support many types and sizes of organizations and venues across North America, and Ashley's past production and event management experience will help to guide our clients with the insight of a former venue leader. She brings energy, enthusiasm, and years of hands-on experience to our team, as we support the growth and improvement of venues and the performing arts industry."
Photos courtesy of Theatre Projects