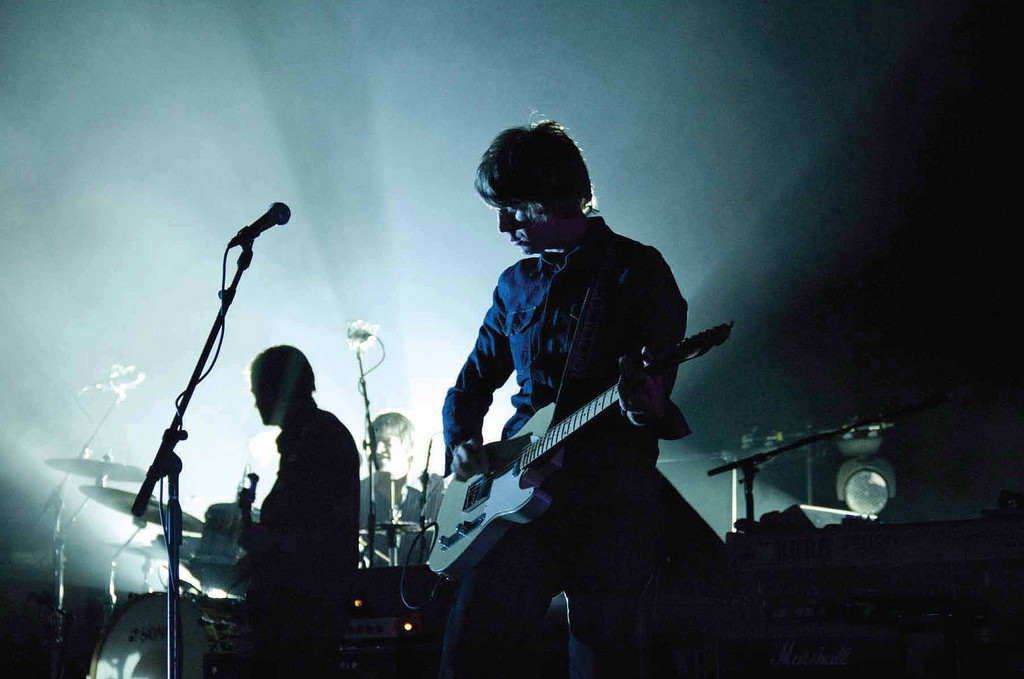 Indiana's new "Religious Freedom Restoration Act" has attracted a lot of attention over the last few days. Gov. Mike Pence (R) signed it into law last week, and already several organizations have either pulled their conferences out of the state or indicated they would. Now, bands are taking a stand, as well, with Wilco canceling its May 7 show in Indianapolis.
We're canceling our 5/7 show in Indianapolis. "Indiana Religious Freedom Restoration Act" feels like thinly disguised legal discrimination.

— WILCO (@Wilco) March 30, 2015
The "Religious Freedom Restoration Act" allows individuals and corporations to claim religious beliefs as a defense when sued by private parties. The NCAA and the NBA have spoken out against the law, along with politicians in other cities and states.
"The mayors of both Seattle and San Francisco have said they won't allow taxpayer money to be used for city employees' trips to the state," Paige Lavender reported for The Huffington Post. "On Monday, Connecticut Gov. Dan Malloy (D) said he would sign an executive order banning state-funded travel to Indiana because of the law."
Indiana is the latest state to pass a religious freedom bill, and Arkansas is on the verge of passing a similar bill. That state's House committee on Monday, March 30, advanced an amended version of House Bill 1228, where it will go to the full House for consideration.
"I have said if this bill reaches my desk in similar form as to what has been passed in 20 other states, then I will sign it, but I am pleased that the Legislature is continuing to look at ways to assure balance and fairness in the legislation," Arkansas Gov. Asa Hutchinson said in a statement.
While there has been much criticism about these types of laws, there has also been support for them.
"I just don't see how this prevents conventions from coming here," Micah Clark of the American Family Association told The Indianapolis Star. "Popular convention cities such as Chicago, Orlando, Phoenix, and New Orleans are located in states with similar (religious freedom) laws in effect, and there's no outcry by convention organizers to pull out of those locations."
Indiana's religious freedom law goes into effect July 1.
UPDATE: Wilco has rescheduled its show.
We consider the changes to Indiana's RFRA a good first step. Our May 7 show at The Murat is back on. Details: http://t.co/toWXSqCpFM

— WILCO (@Wilco) April 3, 2015
(Image: Planeta del Cangrejo/Creative Commons)