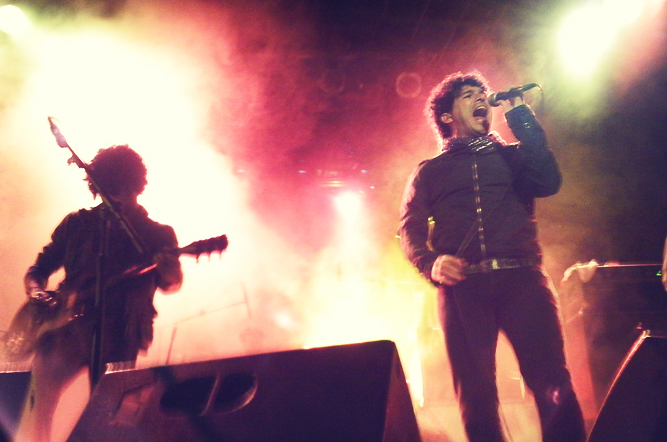 Live music is returning to Juarez, Mexico, and this is a very visible sign of progress for "the world's most violent city"(2010). From a recent NPR report by Steve Inskeep:

Conditions have improved enough that Intocable returned to Juarez. The Texas border band … played a concert in a Juarez baseball stadium on Saturday, March 8. To be precise, it was actually Sunday, March 9, because Intocable did not take the stage until well after midnight. While the warm-up acts were playing, Intocable lead singer Ricky Muñoz welcomed us into his tour bus. In recent years, the popular group has played in Mexico City, Central America, even Colombia and beyond, but Juarez was impossible. "As a matter of fact, they weren't doing events," Muñoz said. "Seven years we haven't been here."
Read or listen to the full NPR report.