Cliff Wallace, CVE, wants you to know he will be in Chicago for VenueConnect. If the esteemed industry veteran falls just shy of his usual gusto self, try to understand.
Wallace embarked on a Harley tour (some with wife Susan) that began on the West Coast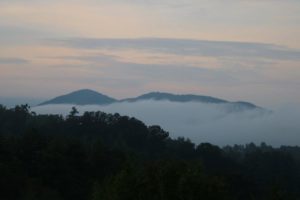 and jogged east to eventually lead him to the Windy City. It was a tour that the photography phenom captured through his lens of some of the most breathtaking images and scenery found in the United States.
Wallace gave the final trip total tally as 6,788 miles, or 10.924 km.
"Simply put, it was a blast," Wallace shared with many on his email list who received daily updates and photos from his journey. "Fifteen states, ocean-to-ocean and a whole lot of America. I learned a lot and appreciate our country even more."
One can never predict the weather, but Wallace said that even more Mother Nature was quite cooperative.
"Amazingly, I only experienced one-half day of rain during the 25 days in the saddle," he said. "The temperature during my ride (while riding) varied from 34F (1C) to 91F (33C)."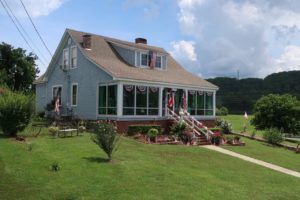 In signing off, Wallace said, "Thanks for 'riding along' and I hope the photos were a tiny indication of the extraordinary experience. You will note today's photos include the arrival in Ellijay, GA, where our family mountain cabin is (photo attached). I was met by the Georgia family in the Ellijay town square (California clan checked in by FaceTime). Later, we celebrated Susan's birthday."
We, Cliff, thank you for taking us along on this beautiful journey!
Cliff's Key Stats:
Cumulative Trip Mileage: 6,788 miles (10,924 km)
Average Mileage per day: 272 miles ( 438 km)
Miles per gallon of gasoline achieved: 43.66 miles/gallon (18.56 km/l)