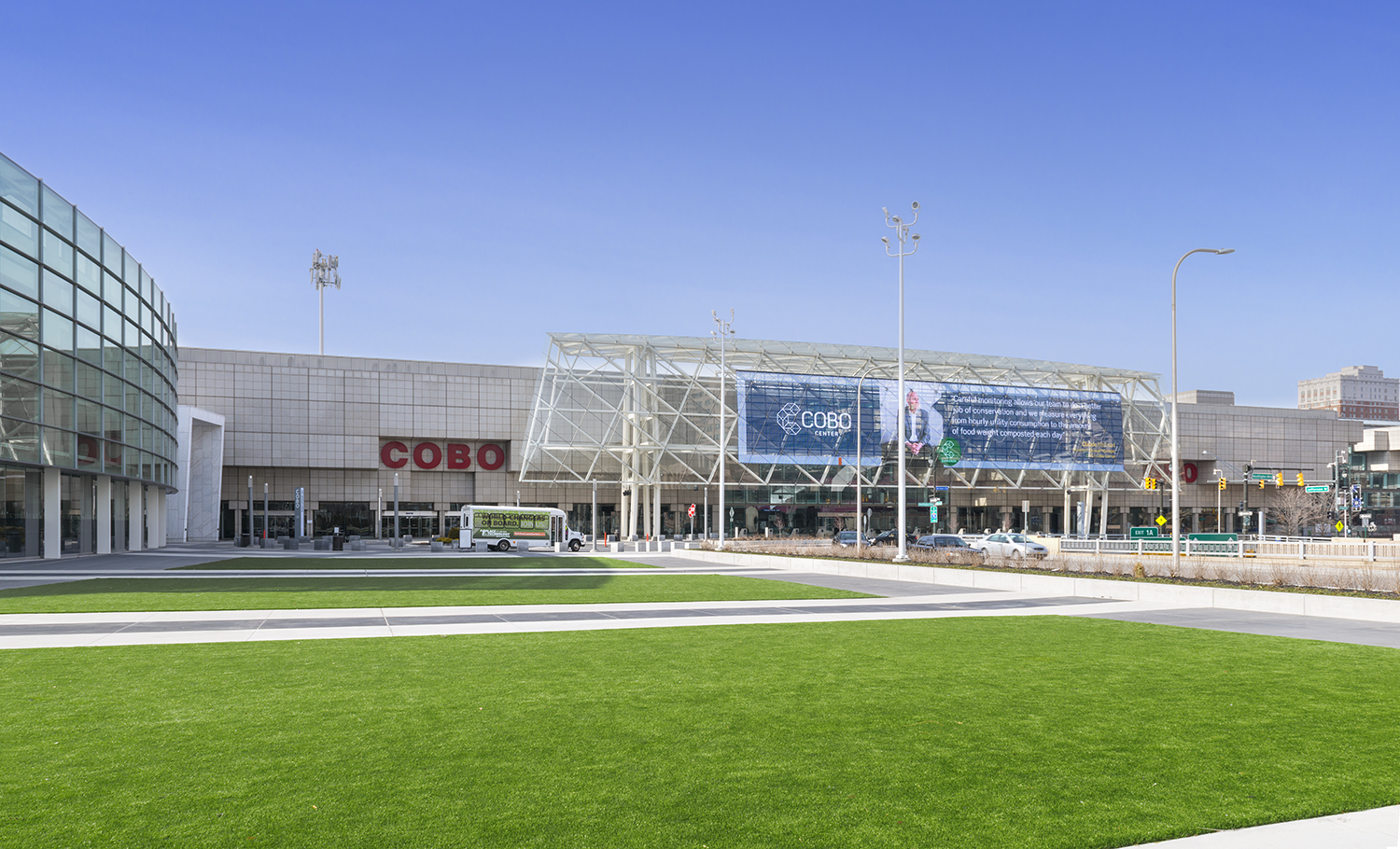 Detroit's SMG/Cobo Center announced a new Technology Services department to drive profitability and enhance events. A recent $279 million renovation included a broadcast studio, digital signage, Internet/Wi-Fi upgrades, and an extensive fiber network.
"The creation of Cobo Center Technology Services, though significant on its own, is part of a larger overall plan designed to enhance the customer experience," Claude Molinari., the center's general manager, said in a statement.
The new digital signage includes a 4,800-square-foot marquee sign on the center's exterior and more than 100 digital message boards outside each meeting or event room.
"In our first year of digital signage operation, Cobo Center generated more than $800,000 in advertising revenue, an astounding feat for a convention center," Molinari said. "Our customers quickly caught on to the fact that these signs can create substantial revenue streams."
The center also plans to increase bandwidth up to 10G (depending on an event's needs).
"This final enhancement will make the Technology Services offering in Cobo Center the highest caliber, comparable to any convention center in the world," Molinari said
Other technology enhancements, according to a press release, include a free facility app that is fully integrable with event apps; recent cell tower upgrades with all providers; online event service ordering for all event services, making service ordering paperless; and conversation pod furniture groups where customers can relax, plug-in, and recharge between meetings.