Claude Molinari, general manager of SMG/Cobo Center, announced the Cobo Center operations team have taken janitorial services in-house. The new department was created just prior to the North American International Auto Show (NAIAS) and is headed by Cedric Turnbore, Cobo Center director of operations.
In the March 2018 edition of Meetings and Conventions Magazine a study by STR, the Hendersonville, Tenn.-based research firm, was cited ranking venue characteristics that event planners considered "very important" when selecting a meeting site. The study states that security is planners' top priority (85 percent) and venue cleanliness and attractiveness second (80 percent).
"We take our mission to make each event in Cobo Center the most important event of the year very seriously," Turnbore said. "We are vigilant in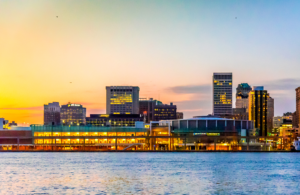 understanding our customer needs, and developing our operations accordingly."
SMG directors from across the country, who are well acquainted with convention center housekeeping operations, came to Cobo Center to assist during NAIAS. Working closely with the Cobo crew in the new housekeeping department, the SMG directors advised and mentored daily.
"Our biggest show of the year proved to be the best launch period for new department," Molinari said. "The SMG executives were integral to the process of reviewing daily progress, solving problems immediately, and improving processes."
Traditionally, with cleaning company vendors in convention centers, the process of reporting problems to housekeeping and getting them corrected meant having the problems documented by two different companies, often with two different sets of protocols and procedures. One of the greatest efficiencies created is having Cobo Center security work cooperatively with housekeeping to identify problems for immediate response and correction. Cobo Security supervisors take pictures of cleaning problems, texts them to dispatch, who distributes them to housekeeping supervisors on duty.
Another efficiency achieved is the synergy between Cobo Center housekeeping and production services departments. There are now three supervisors from each department overseeing the work of both departments. Three original production services supervisors were given promotions and additional compensation to form the alliance, and all six supervisors are trained to assure high-level communication between departments and that event set-ups are timely and well presented.
"With housekeeping reports now on the agenda of all of our internal meetings, response time has been dramatically reduced and most of the work is proactive," Turnbore said. "Daily supervised maintenance takes the place of trouble calls and work orders."
Part of the mission of the Detroit Regional Convention Facility Authority (DRCFA), the governing body of Cobo Center, is to maximize positive economic impact, creating region-wide jobs and expanding business opportunities for the benefit of business stakeholders and the local community.
"Creating as many full time, viable careers for local Detroit residents in our operations team is important to us. We've hired 38 full-time people for our housekeeping department," Molinari said. "Cobo Center is an economic engine for the Metro Detroit region. Every department sets goals to accomplish just that."