By Mary-Michael Rodgers
The Greater Boise Auditorium District Board of Directors announced Cody Lund as the new Executive Director of Boise Centre. Lund was selected following a three-month search and is currently the Assistant Executive Director of Boise Centre. He will succeed Pat Rice, who retires at the end of 2023. In his new role Lund will oversee a senior leadership team responsible for the facility's daily operations, manage Boise Centre's $9 million annual budget, and ongoing sales and promotion activity. Lund will also serve as a liaison and represent the District Board of Directors as it relates to community resources.
"During the search for a new Executive Director, candidates throughout the country were interviewed and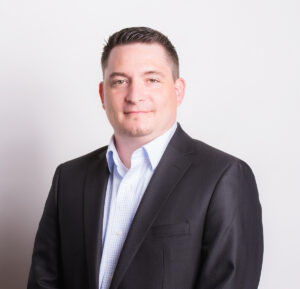 Cody Lund stood out among the rest," said District Chairwoman Kristin Muchow. "His passion, current
leadership of day-to-day activities at Boise Centre, and depth of experience in all facets of venue
management, operations, and food and beverage make him the perfect candidate to continue the Centre's
place in the community. Cody is a well-respected leader in the convention center industry and the board
looks forward to working with him in the years to come."
As Assistant Executive Director of Boise Centre from 2017 to 2023, he was responsible for leading and
managing four of the convention center's largest departments including food and beverage services, event
management, building facility operations, and technology services. His upward progression spans twelve
years and includes Director of Operations where he played a key role in the successful opening of Boise
Centre's expansion and renovation project.
"I look forward to leading Boise Centre and to continuing to build upon our reputation for service excellence," Lund said. "It is a privilege to work with some of the most passionate and skilled event and venue management professionals in the business. I am grateful for the opportunity to lead them and to serve the District and the community I call home."
Lund developed and led the implementation of Boise Centre's work culture program, Wowgistics. He is a
strategic and respected leader who values building relationships with clients and team members.
Lund serves as the Region 4 Assistant Director of the International Association of Venue Manager's (IAVM)
and is a graduate of IAVM Venue Management School. He is a member of the Capital City Kiwanis Club,
Idaho Public Purchasing Association, SKAL Club of Boise, and has served as a mentor in the Boise Young
Professionals B Wise program. In 2022, he was recognized as Manager of the Year in the Recognition of
Service Excellence (ROSE) awards.
Mary-Michael Rodgers is Communications Manager of the Boise Centre.