By Kimberly Mahoney, Ph.D., CVP
Information allows businesses to make informed decisions. There are a number of sources available to venue managers to assist in decision-making, evaluation of day-to-day operations, long-term planning, and negotiations, amongst others. In an effort to support the sharing of information, the IAVM University Committee is working to help bridge the gap between industry and academics. A strong connection between those two groups helps to provide industry professionals with access to the latest research, provide faculty the opportunity to receive industry input on their research, and hopefully will lead to mutually beneficial collaborations.
As a first step, we created space in the VenueConnect program and reached out to current IAVM faculty members regarding their venue management research.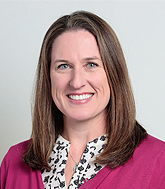 As a result, we have three exciting research presentations scheduled for Toronto, addressing very timely issues including diversity, grit, and social media. All three presenters are IAVM members with completed research to share on projects where data was collected from the membership.
We have two sessions scheduled on the trade show floor and, as part of the UVMC, we have a session entitled "Connecting Research and Practice: Venue Data Source and Academic Venue Research" which will include results of a recent survey to university members and one of our featured research presentations. The schedule and descriptions are provided below. We hope you can join us to hear the results of the studies you participated in and start the conversation regarding current and future research. See you in Toronto!
Diversity in Arts & Entertainment Venue Management
– Date: Monday 7/23
– Time: 1:45 pm – 2:15 pm
– Location: Trade Show Floor – Booth 244
– Presenter: Jill Schinberg – University of Kentucky
IAVM has upward of 5,000 members. While there is a research arm of the organization, Venue Data Source, historically there has been no demographic information collected about its membership base. With the newfound emphasis on diversity, equity, and inclusion that has swept the U.S. market in recent years, a little bit of self-examination seems apropos, at the very least. Because diversity of workforce embodies so much more than racial difference it is imperative that organizations reflect and evaluate in order to instigate change and/or make meaningful progress toward achieving the now commonplace diversity and inclusion initiatives. For the purpose of this preliminary study, we examine the relationship of gender to various categories such as age, position, and education. Which associations, if any, are impacted by the self-identified gender of the respondent?
Grit in Venue Management. Got it? Get it.
– Date: Tuesday 7/24
– Time: 2:45 pm – 3:15 pm
– Location: Trade Show Floor – Booth 200
– Presenter: Susan Jordan, MBA – Spectra
What character trait does it take to succeed in venue management? Grit is defined as passion and perseverance for long-term goals. This study seeks to determine if possessing a higher level of grit is a measure of success in the venue management industry as well as its impact on job performance and the connection to happiness, engagement, culture, and generations. The data collected from IAVM members showed that industry leaders had a higher grit level than sixty-five percent of the adult population. The result was a parallel finding of lower levels of grit in younger and less experienced managers than those senior. Since grit is a marker for success of venue managers, the industry can work to develop a culture of grit within its organizations, and foster the growth and practice or programs promoting this character trait.
Social Media Use in Sports & Entertainment Venues 8 Years Later
– Date: Wednesday 7/25
– Time: 10:45 am – 11:30 pm
– Location: Room 715
– Presenter: Dr. Philip Rothschild – Missouri State University
– VC Session: Part 2 of the session titled, "Connecting Research & Practice"
Venue managers are called upon to rent their facility and promote events within an exceptionally competitive market, and today, social media is an essential marketing tool for public assembly venues. This study examined how social media is administered and perceived among managers of various types of facilities, including arenas, stadiums, performing art centers, and convention centers. We will discuss the main findings and implications for venue managers, and compare the results to the same study conducted in 2010.
Kimberly Mahoney, Ph.D., CVP, is assistant professor in the College of Business Sport Management Department at the University of New Haven.