Industry veteran Lynn Thompson, one of the supporters and volunteers in the formative early days of the International Convention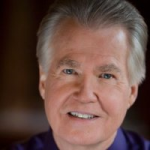 Center Conference, passed away on January 4 after a decades-long battle with cancer. Thompson, 72, retired from the Reno-Sparks Convention Center in 2007 and had been residing in Palm City, Florida with his wife, Elaine.
Thompson began his career where he retired, starting in 1972 in Orlando where he worked for the mayor and had responsibility for leading a five-venue complex called Centroplex.
"My first encounter with Lynn was in Orlando in the late '70s and early '80s," said long-time colleague and friend Frank Poe. "He reached out to me in a new role that I had there. I always found Lynn to be an encourager and someone you could go to for sound advice and information. He was truly a wonderful professional and friend."
Ted Lewis is another industry veteran who is retired and living in Florida who also came to know Thompson around 1980 in Orlando when Thompson hired Lewis and the two had offices next to each other.
"The department he hired me for was a new department that had been in existence for a couple of years," Lewis said. "He was managing a beautiful, refurbished arts theater, the Tangerine Bowl football stadium and Tinker Field, a baseball field next door to the football stadium that was the spring training home for the Minnesota Twins.
"I remember that Lynn was out a lot because he had all these other responsibilities for the city. He was actually doing a lot of work for the mayor but over time became more involved and motivated in managing facilities."
Thompson moved to Anaheim, California, in 1986 to manage that city's convention center and to help it through an expansion, one of four that took place under Thompson's guidance.
"By that time I was working in Arlington, Texas, and had bought some land to build a house when I saw Lynn at a conference and he said he was looking for an assistant in Anaheim," Lewis said. "He told me that he wanted me to apply. He kept after me to at least come out. I did and ended up moving. The more I worked with Lynn the more I realized I always saw he had strengths I didn't have and that there were some things that maybe I did better only because he didn't enjoy doing them.
"We became good friends as well as he was my boss and mentor. I saw Lynn handle the political side of our business, which we all have to do. He became a master at that."
Lewis said that Thompson's first cancer diagnosis showed up during the Anaheim years. "He told me recently that he and Elaine had a serious conversation and that they were going to live life the way they wanted to and not worry about other things, so to speak. He dealt with the cancer the last 20-something years the way he wanted to. He did a lot of things and enjoyed life."
Thompson moved to Honolulu for one year in 1996-97 as the first general manager of the Hawaii Convention Center. From there, he moved to Reno, Nevada, as the general manager of the Reno-Sparks Convention Center before retiring in 2007.
Charlton Northington, general manager of the SMG/Shreveport Convention Center and Shreveport Municipal Auditorium, is another who calls Thompson a friend and mentor after working together in Reno.
"Lynn had a lot of fun," Northington said. "He was concerned about teamwork and team building but at the same time he was not afraid to cut straight to the point. You learn the good things with how you want to have fun but have to draw a line for handling business. I loved to see him interact with other people."
Northington said that he spoke with Elaine Thompson the day before her husband passed away. "He had prostate cancer for many years and fought it off holistically through medicine," he said. "He managed his levels to take care of himself for a long time."
Rhonda Leach also worked with Thompson in Reno and has fond memories. "I have known Lynn since 1999 when I started here at the convention and visitor's authority," she said. "He convinced me to move over to the operational side of the convention center that we own and operate. He walked me through the world of convention centers and how instrumental they are in our industry. It got in my blood and sucked me in.
"Lynn has always been there for me, even after he retired. I would see him annually when he would come back to Reno to one of his properties that he kept. His work ethic and values sat at the top in everything he did."
Fellow SMG colleague and friend Thom Connors called Thompson, a "valued mentor, esteemed colleague and trusted friend. My thoughts are with his wife, Elaine. Theirs was an unbreakable bond of love which made them inseparable."
Northington recalled a tidbit of Thompson's past that made him not only a strong leader but someone who carried an aura and presence.
"Lynn was a reporter for a TV news station in Orlando early in his career," Northington said. "He was quite articulate because of that. He actually covered several of the Apollo launches at Cape Canaveral. He certainly didn't mind getting up in front of a crowd."
Several interviewed indicated that a memorial service is expected in early February, although no details have yet been provided by the family.