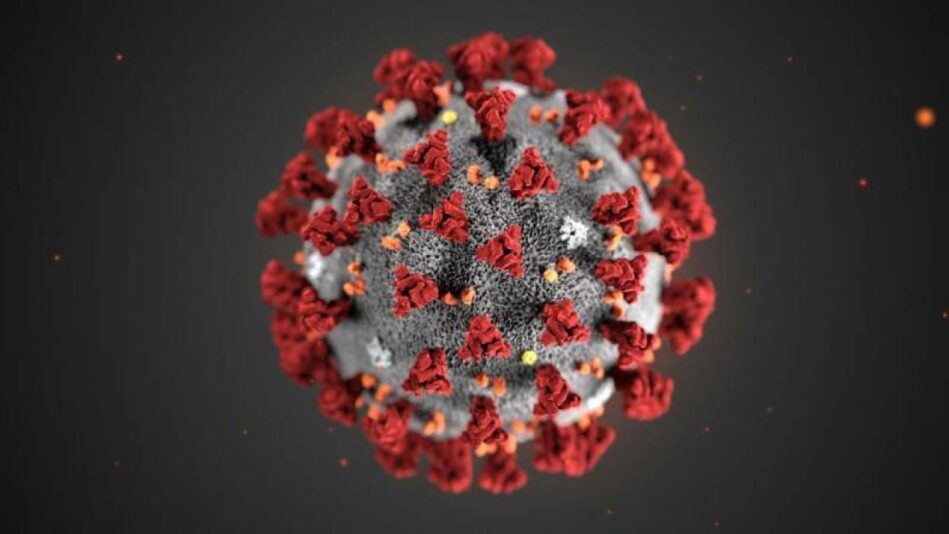 By R.V. Baugus
The coronavirus, officially COVID-19, from an editorial perspective is one of the most difficult topics to cover if only because of how rapidly different numbers of cases are reported as well as an onslaught of news of events postponed or canceled, with the Summer Olympics in Tokyo garnering most of the headlines.
IAVM stands at the front to help all of our members with the very latest resources available to help you with answers to many of the questions dealing with COVID-19. At the end of this blog we will share that link for you to read the IAVM resources as well as an infograph from the South China Morning Post in Hong Kong listing the latest numbers in the fight against this deadly disease.
Chicago State University made headlines as the first major college sports program to cancel games due to concerns when it announced its men's basketball team will not travel for two regularly scheduled Western Athletic Conference while its women's team will not host two games.
The school said in a statement it was making the move with the "health and well-being of the campus community in mind."
The university said the men's team would not travel to Seattle University or Utah Valley University for Western Athletic Conference games on Thursday and Saturday. The school also said the women's team would not host Seattle or Utah Valley at the campus' Jones Convocation Center on the same days.
"Chicago State athletics views our decision as a reaffirmation of our commitment to the well-being, health and safety of our student athletes," Chicago State athletic director Elliott Charles said in the statement.
The University of Missouri-Kansas City later also announced its menn's team would not travel to Seattle for its Saturday contest against the Redhawks.
Ten of the 11 coronavirus deaths reported in the United States have occurred in Washington state, as the number of cases in the country has risen above 130.
Seattle University addressed the cancellations in a statement to USA TODAY Sports: "We respect Chicago State and Kansas City's decisions and understand their concerns. We share a commitment to ensuring the health and safety of our communities, fans and all who attend university-sponsored events.
"Seattle University is actively monitoring and responding to this rapidly evolving situation and continuing to follow the guidance of public health agencies and make decisions based on the most up-to-date information available. There has been no recommendation to suspend campus operations, including athletic contests, or restrict travel in the United States at this time."
Elsewhere in Seattle, Major League Baseball's Mariners also sent out a press release in advance of the team's season-opening game on March 26 against the Texas Rangers.
"The health and well-being of our fans and employees is our top priority," the Mariners said in a release. "We are closely monitoring the situation and are in contact with local public health authorities. Right now, public health officials are not advising the postponement or cancellation of public events. We fully expect to play baseball at T-Mobile Park beginning March 26.
"Currently, we are following guidance from public health authorities and our medical staff to provide training and resources to safeguard the health and well-being of our staff and provide a safe and sanitary facility for the start of the season in four weeks. This is an evolving situation and we'll continue to keep fans updated by email, social media and our website."
The business sector is also being hit with cancelations, with Google canceling its May I/O, which brings together thousands of people from around the world who partner with or build apps and websites for Google's digital services. The company will refund participants and look for ways to hold sessions digitally instead, according to an email sent to participants that Bloomberg viewed. On Monday, Google made the same decision for its Cloud Next conference.
Facebook Inc. has already canceled its major developer conference, F8. Microsoft Corp. called off a smaller gathering, too. Tech industry conferences like the Game Developers Conference and Mobile World Congress were also scrapped. Apple Inc.'s major conference, WWDC, is typically held in June, but the company has yet to announce the event this year.
In New York, the New York International Auto Show is scheduled to open with the Jacob K. Javits Convention Center having already installed 70 hand-sanitizing stations throughout the convention center where carmakers are expected to unveil more than 50 new models. The show coordinator also said it will set standards for car-detailing companies to disinfect vehicles on the floor more frequently than usual. The show opens to the media on April 8 and 9 with the public coming in on April 10.
South China Morning Post Infographic
Meeting Postponements/Cancellations