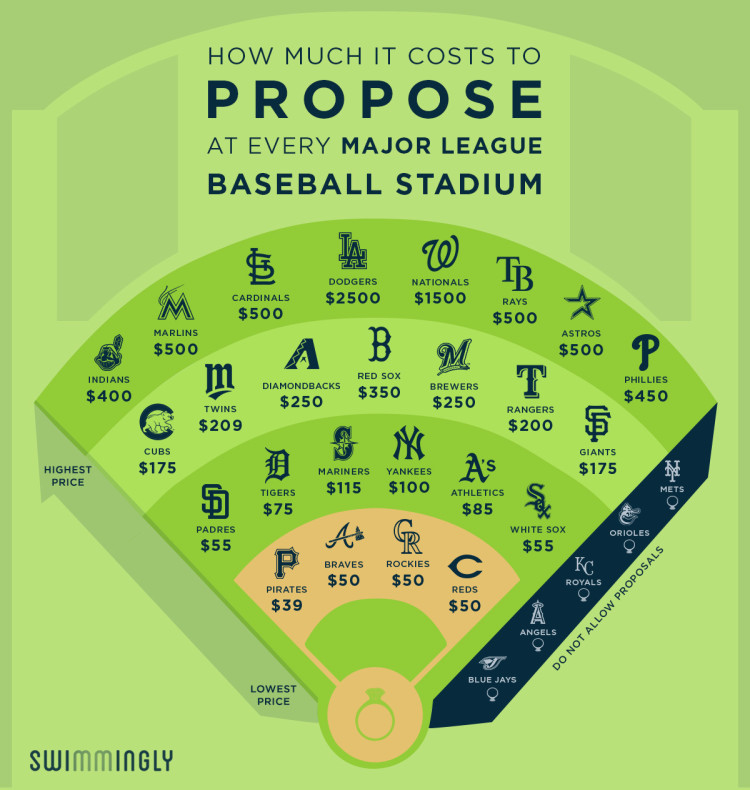 Baseball season has begun, and I bet you're thinking, "I'd really like to propose to my significant other in my favorite team's stadium. I bet that costs a lot of money, though." Well, future groom or bride, Swimmingly has the answers for you via a nice graphic, which you can see above.
"Though all proceeds go to charity, exactly what's offered in a proposal package varies tremendously from ballpark to ballpark—some teams even offer multiple price points," Molly Fitzpatrick wrote on the site.
Check out the full story to learn about each stadium's proposal packages. And good luck to your favorite team (go Rangers!) this year.
(Image: Swimmingly)