By R.V. Baugus
UPDATE: The NBA has announced the remainder of its regular season is suspended, March Madness basketball games will be played at venues without fans attending.
The call came innocently enough on Sunday night from not only my best friend but a buddy I attended 35 consecutive Southwest Conference/Big 12 Basketball Tournaments with and now attend the Texas boys' high school basketball state tournament in San Antonio.
"Is the tournament still on?"
Yep, a coronavirus question. The answer is the tournament is still on at the Alamodome. Venue director and friend Steve Zito and his team just successfully completed the girls' state tournament last weekend and like all other venues taking all the precautions necessary to keep everyone who enters the dome safe.
In hindsight, my friend's question was not foolish, especially at the rate that events are either getting postponed or simply canceled due to the spread of COVID-19, coronavirus. As the virus has migrated west since originating in China, the United States now finds its meetings and sports industries in daily flux as circumstances continue playing out.
Colleague Amy Fitzpatrick and I only half-joked the other day that to write any kind of blog or story about coronavirus instantly becomes outdated with changes taking place by the minute. Heck, as I am typing this another event could be added to the list and the news that we are doing our best to keep members up to date with.
We even announced last week that the New York International Auto Show car expo at the Jacob K. Javits Convention Center was going to take place April 10-19. It turns out we spoke too soon as a recent announcement indicated the event is rescheduled for August 28-September 6 for a show that has topped 1 million attendees.
According to Forbes, more than 9.6 million attendees have been impacted and forced to change their plans thus far in the U.S. due to the coronavirus global spread. Hundreds of conferences, concerts, and other events worldwide have been canceled, postponed or transformed into "digital-only" affairs.
There will also be a lot less green to share as St. Patrick's Day parades across the country are canceling.
College basketball conference postseason tournaments are also taking place with the Ivy League tournament to be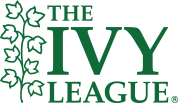 held in Cambridge, Massachusetts, announcing it was canceling its tournament that drew more than 7,700 fans last year.
In chatting with my friend Sunday night, I mentioned how the ATP tennis tournament in Indian Wells, California, was configured to where the players would have their own towels in chairs behind them to use and that ball boys would be wearing gloves and not allowed any direct contact with the athletes. I spoke too soon as the next day the tournament scheduled to begin on March 9 was canceled. It has previously drawn 450,000 attendees.
Music festivals across the country are being shuttered, with the popular SXSW festival and conference in Austin, Texas that drew close to 420,000 guests last year pulling the plug this year.
In the pro sports world, the NBA, MLB, NHL, and MLS have closed locker rooms to all nonessential personnel — including media — in response to the coronavirus crisis.
While we will not be able to communicate in legitimate real-time through any of our social platforms here at IAVM because of the aforementioned mention reasons, we still want to provide you with the news and the knowledge that you need during these important times.
You will find the links below very helpful, so please refer to them. We also invite you to share any news at your own venues of events being canceled or postponed, or anything else that is news worthy to share with your colleagues. Simply contact me at rv.baugus@iavm.org and we will get the information out.
Worldometers Latest Statistics