Fans attending Super Bowl LVI will be issued with KN95 face masks, while free COVID-19 rapid tests and vaccinations will be offered at the Super Bowl Experience attraction as part of health and safety measures spelled out by Los Angeles County ahead of the climax to the NFL season at SoFi Stadium.
The home of the Los Angeles Rams and Los Angeles Chargers is set to host this year's Super Bowl on February 13, with the County outlining COVID-19 protocols for the event.
The County's health officer order requires that patrons, customers, and guests wear masks at "outdoor mega events," currently defined as those hosting 5,000 or more people, regardless of whether they are vaccinated against COVID-19.
Fans attending the game will need to show they have either been vaccinated or have recently tested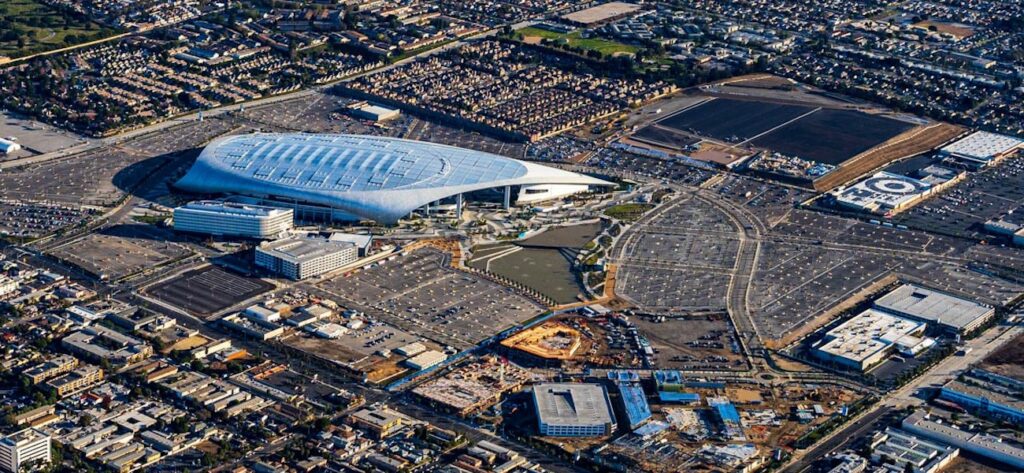 negative for COVID-19, a requirement that has been in place for events of this size since October.
According to the Los Angeles Times, the County is averaging around 26,000 new cases per day over the past week. This is down by around 40% from the high of around 44,000 cases per day between January 3-9, but still considerably greater than last winter's peak of 16,000 cases per day.
Los Angeles County Public Health Director, Barbara Ferrer, said: "For people who have taken all their precautions, are willing to layer in, they're keeping their masks on when they're out and about, they're being super careful about testing before gathering with high-risk individuals, a lot of the activities that are available are relatively safe."
The County will work with the NFL on the free COVID-19 rapid tests and vaccinations scheme at the Super Bowl Experience, which will run for two weekends, from February 5, at the Los Angeles Convention Center. Ferrer said those who receive a vaccination will get free admission to the Experience, while attendees will also receive a free take-home rapid-test kit. Some 60,000 of these kits are expected to be distributed during the Experience.
"Masks are required at all times to enter all of the events, to be in common areas, to purchase at concession stands and at indoor shops," Ferrer added, according to NBC Los Angeles. "The NFL will also be urging all fans to celebrate safely wherever they'll be gathering and will offer attendees at the Super Bowl Experience at the L.A. Convention Center a free test kit to take home with messaging to test before gathering for the big game."