The Cox Business Center in Tulsa, managed by SMG and owned by the City of Tulsa, announced the appointment of Angie Teel, CMP, as the assistant general manager. Teel joins the venue from the St. Charles Convention Center where she has acted as a director since 2011. She has more than 10 years of venue management experience and is a Certified Meeting Professional (CMP). In her new role, Teel will coordinate daily activities in the downtown venue with various departments and work to continuously improve the reputation and award-winning standards of the convention center and interject best industry practices into the day-to-day operations.
"The enthusiasm and passion for great events and guest experiences at the Cox Business Center is something I share," Teel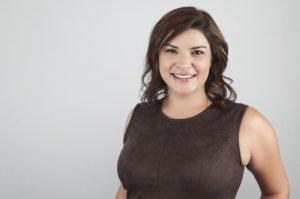 said. "I'm looking forward to getting to know the entire team and Tulsa better, and to contribute to the outstanding impact the venue has on the city and everyone who steps inside."
Teel studied International Business at Missouri State University before beginning her career in events. She is active in IAVM and has chaired numerous committees and served as Region 3 Director (2015-2017) and on the Board of Directors Executive Committee (2016-2017). She specializes in venue safety and security, trade-shows, special events, and corporate meetings.
"We look forward to having Angie and her convention industry experience join Tulsa," said Ray Hoyt, president, Tulsa Convention and Visitors Bureau & Tulsa Sports Commission. "As we get ready to open the new expansion and greet new guests she will be a strong asset to our industry partners."