Tulsa's Cox Business Center and BOK Center are hosting the first IAVM Region 6 Future Industry Leaders Conference on Monday, January 30 and Tuesday, January 31. The Monday sessions will focus on various aspects of the venue management industry while Tuesday's all-day sessions will cover Severe Weather Preparedness Training under the leadership team that will be conducting the same session in Dallas on March 17.
The significance of these two days of industry education?
"We have lots of younger enthusiastic staff members who want to do all these great things," said Kerry Painter, CFE, assistant general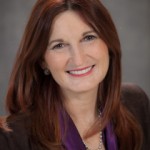 manager of the Cox Business Center, host site for the two days. "It kind of started with some of our staff wanting to get their CVP's and CMP's and they needed courses. We had to figure out how do we get them committee work for the points that they needed, and how do we let them all be engaged when as mid-level managers many of them are not able to get to IAVM conferences?"
The solution was to create a conference, which is under the auspices of co-chairs and venue staff members Nathaniel Porter and Allie Stites. Attendees will receive credit toward their CVP if they are IAVM members, and Day Two attendees will receive a certificate of completion from the Academy for Venue Safety & Security Weather School.
"It has turned out great," Painter said while noting that 75 have registered for Day One and 80 for Day Two. "There will be a wide variety of subjects covered that attendees are interested in. Allie and Nathaniel designed it, things like booking conferences and making events, security and a session on what it's like to be the general manager, and a session on what keeps you up at night.
"On the weather piece, we have always wanted our people to get to the weather conference, but we can't send everybody. But we live in a weather strip and thought if we could bring it to them how great would that be? Clearly, there was a huge interest in it. Mark Herrera (IAVM director of education) was helpful in getting us the same people the association uses in its session so our attendees could leave knowing they gained lots of knowledge that matters. Really, we just picked up the school for the day and moved it here."
The weather team presenting includes Janice Bunting, executive director, The National Weather Association; Jeff Crilley, Real News Public Relations; Joseph Sampson, McCathern, PLLC; and Michael Smith, certified consulting meteorologist.
Painter said that once the initial interest was generated that she called the Region 6 office and asked about making the conference official. She indicated that the region board said that Painter could pick a chair to guide all logistics for the event.
"With our particular group, they don't really think in terms of chairs," she said with a laugh. "They think, 'Why do we need someone in charge?' because they're all millennials, right? But it has been fascinating to me to watch how their brains think differently. In the end, of course, they ended up with co-chairs and kind of worked their way back to a traditional conference but still geared to them. It was a fascinating process."
Painter said that she would like to see this type of initiative extend beyond her region.
"It would be great if other regions do this on this level for a conference," she said. "We're just thrilled that it turned out so well. These folks will be making connections that will last forever."