By Cara Vanderhook
Lee Zeidman, President of Crypto.com Arena, Microsoft Theater and L.A. LIVE, announced the hiring of Jeff Olson as the Vice President of Booking for Crypto.com Arena, Microsoft Theater, and L.A. LIVE. In his new role, Olson will be primarily focused on sourcing talent, negotiating, and securing deals with high-priority clients and promoters for shows for all three venues. In addition, he will be responsible for working with the Los Angeles Lakers, LA Kings, Los Angeles Clippers, and Los Angeles Sparks to assist with the scheduling and maintaining Crypto.com Arena's calendar as well as working with the award shows and residencies to assist with the scheduling and maintaining Microsoft Theater and L.A. LIVE venue calendars. Olson will report directly to Hallie Yavitch, Senior Vice President, Booking & Marketing for Crpyto.com Arena, Microsoft Theater, and L.A. LIVE.
"We are incredibly excited to have Jeff Olson joining our team at Crypto.com Arena, Microsoft Theater, and L.A. LIVE," Zeidman said. "He brings over 23 years of experience and knowledge of booking and event production to our venues and to the market, along with strong industry relationships. We are looking forward to having Jeff joining us here in Los Angeles and booking a variety of content for our venues in this competitive market."
"I am elated to have Jeff join the booking team and delighted to welcome him back to Los Angeles," Yavitch said. "His impressive resume, experience, and relationships will help our venues continue to grow and succeed in a competitive landscape."
"I am thrilled to be joining the Crypto.com Arena, Microsoft Theater, and L.A. LIVE team," Olson said. "It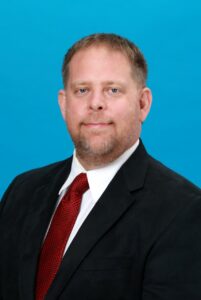 has always been a dream of mine to be a part of such premier and iconic venues that are continually active and busy. I am also grateful to be back in the Los Angeles market and I look forward to working with some of the best people in the business."
Olson started his career in the live entertainment industry with Meridian Entertainment in Holt, Michigan, in 1998 as Talent Buyer and Event Producer. He then moved to Los Angeles in 2002 and worked for Arena Network as Talent Buyer and Marketing Director for twelve years. Olson then moved to Memphis, Tennessee, in 2014 as the Director of Booking, Events & Marketing for the Memphis Grizzlies and FedEx Forum where he worked with the NBA to schedule Memphis Grizzlies games, the University of Memphis to schedule their Men's Basketball games, and he also booked all major concerts, family shows, and other events. In his time at the FedEx Forum, he delivered multiple record years in both the number of events as well as fiscal performance for the venue.
Most recently, Olson was the Director of Booking & Special Events for Snapdragon Stadium/OVG360 from November 2021 – February 2023. In his role there he was in charge of booking, planning, and overseeing the execution of all concerts, dirt shows, international soccer matches, and other major events. Olson worked with San Diego State University to schedule games for the SDSU Aztecs Football team as well as the San Diego Wave (women's soccer) and the San Diego Legion (rugby) teams to create their schedules. He was also responsible for booking Kaiser Permanente Thrive Park for major music and food festivals as well as scheduling various other events throughout the Snapdragon Stadium complex. He also oversaw an active special events department that sells, schedules, plans, and executes private and corporate events throughout the complex.
Olson is a graduate of Michigan State University and in his free time he enjoys watching college and NFL Football, college, and NBA Basketball, working out, hiking, days at the beach, and attending concerts and events.
Cara Vanderhook is Vice President, Marketing & Communications for Crypto.com Arena, Microsoft Theater, and L.A. LIVE.
Photo by Joe Murphy, NBA