By Julian Bowman
The Dallas City Council approved referendum language to increase the Hotel Occupancy Tax by two percent. If approved by voters in November, this referendum will fund an expansion of the Kay Bailey Hutchison
Convention Center and upgrade six important venues at Fair Park.
"We are grateful for the work and support of dozens of diverse organizations who formed a coalition to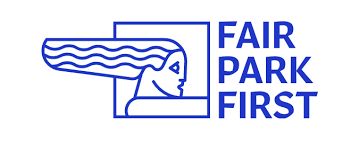 advocate for the vote today," said Brian Luallen, CEO of Fair Park First. "We are also grateful for the bold leadership of our city council. We now look to the citizens of Dallas to vote for this much-needed investment in our history and tourism economy come November."
The expected $300 million investment in Fair Park will renovate Cotton Bowl Stadium, Fair Park Band Shell, Fair Park Coliseum, Music Hall, the Automobile Building, and Centennial Hall. These six venues were approved by the Dallas Park and Recreation Board earlier this month.
Fair Park First has engaged Overland Partners Architects to conduct a facility needs assessment. Overland has worked in seven UNESCO World Heritage Sites, received more than 200 international, national, regional, and local design awards, and published in numerous national and international publications. Plans based on the assessment will be released in the coming weeks.
Julian Bowman is Sr. Director of Marketing for OVG360 | Fair Park | Cotton Bowl® Stadium.