By R.V. Baugus
I got an email from my friend and long-time IAVM member Dan Concepcion, CVE, giving me a heads-up that he will be retiring later this year on December 4. In all honesty, I held the email for a small period of time, thinking that I would get another from Dan telling me to stop the presses and that he would remain in the industry.
That response never came, so we as an association and industry can wish you well, Dan, on your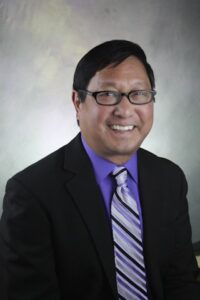 upcoming retirement. Dan is one of many IAVM members who has served on both the Professional and Allied side, most recently as general manager in San Jose for Edlen Electrical Exhibition Services. He has also worked for Smart City Networks and prior to that as general manager of the Monterey (CA) Conference Center.
"On December 4, 2022, I plan to retire after 24 years as a member of IAVM and 35 years in hospitality and venue management industry," Dan shared. "What an amazing time and ride I have had … so many memories, so many friendships, and so many personal and educational opportunities.
"The camaraderie shared with other venue professionals to developing long-term fellowships with peers is an intangible sense of reward. I always keep in mind that we are stewards of facilities where guests attend events and provide quality service in a safe environment to enhance the guests' experience."
Dan has done that quite well in his career and now looks forward — albeit still a few months away — to the next chapter in his life.
"There is a quote from Tony winner Andre De Shields on three rules of longevity I will leave with you: Surround yourself with people whose eyes light up when they see you coming; slowly is the fastest way to get to where you want to be; and the top of one mountain is the bottom of the next so keep climbing."
We know you will do exactly that, Dan!