By Scottie Rodgers
Dave Brown, Chief Operating Officer and General Manager of the American Airlines Center in Dallas, has been elected to a two-year term as Chairman of the Cotton Bowl Athletic Association (CBAA), which oversees the Goodyear Cotton Bowl Classic, and Cotton Bowl Foundation.
Brown becomes the 42nd Chairman, succeeding Bry Patton who remains on the CBAA Executive Committee as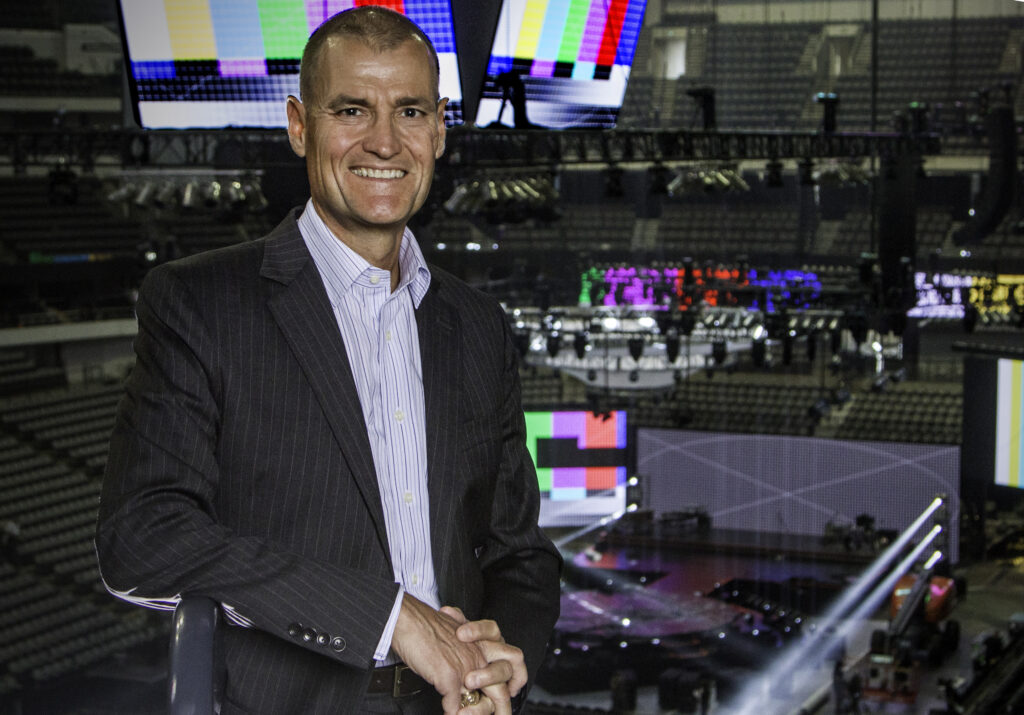 the Immediate Past Chairman. In his role as Chairman, Brown works closely with the CBAA staff to facilitate all aspects of the business affairs for the Goodyear Cotton Bowl Classic and Cotton Bowl Foundation during a two-year term that runs from Feb. 1, 2022 to Jan. 31, 2024. The 87th and 88th Classics will be played at AT&T Stadium under his leadership.
"I am truly humbled and honored to be selected as Chairman of the Cotton Bowl Athletic Association," Brown said. "I step into this role with a deep understanding and appreciation for what the Goodyear Cotton Bowl Classic stands for and what it means to so many in North Texas and across the college football landscape. I look forward to being an ardent advocate for the Classic and all the positives it brings and to help amplify and evolve the impact we make in our community annually through the Cotton Bowl Foundation. I am so excited to roll my sleeves up and get to work."
Brown is a fixture in the operations of major sports facilities in North Texas. He joined the Center Operating Company, LP staff in 1998 to help bring the vision of the American Airlines Center to reality. The home of the National Basketball Association's Dallas Mavericks and National Hockey League's Dallas Stars opened its doors in 2001. Prior to his time at the American Airlines Center, he served as General Manager of Reunion Arena.
A civic leader in Dallas for decades, Brown has served on numerous boards and commissions, most recently completing a second term as Chairman of Visit Dallas where he was instrumental in the creation and growth of the Dallas Sports Commission.
The Houston, Texas, native graduated from Texas A&M University in 1982 with a Bachelor of Business Administration degree in Business Management and Operations. He and his wife Tamara reside in Dallas.
Scottie Rodgers is Director of Communications for the Cotton Bowl Athletic Association.