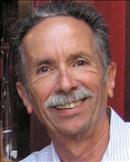 We recently received word that longtime IAVM member David "Dave" Gordon passed away on March 2. Gordon was a member for 32 years and managed the Long Beach Convention and Entertainment Center for 21 years.
He got his start in the industry working at the Houston Astrodome where he met his wife, Cathy. He also worked at the Louisiana Superdome and the Moscone Center in San Francisco, California.
Gordon was instrumental in the Long Beach center's expansion in 1994.
"The expansion was a major positive improvement in the city," former Mayor Beverly O'Neill told the Long Beach Press-Telegram. "David worked closely with the city in making the center work. He was very conscientious and helpful."
The center expanded from 88,000 square feet to 225,000 square feet and helped put Long Beach back on the map for conventions.
"The expansion of the convention center was key," Gordon told Gazettes in 2010. "We were losing shows that had outgrown us, and with the expansion, we got some of them back. Without that, there would be no aquarium, there'd be no Pike. And the convention and tourism business was very important."
Gordon is survived by brothers Larry and Chuck Gordon; his wife, Cathy; six children, 10 grandchildren; and one great-grandchild.