By Tampa.gov
David Ingram, one of America's most experienced and innovative convention center experts, has been selected as the new executive director of the Tampa Convention Center. Ingram most recently served as the general manager of the Orange County Convention Center (OCCC).
"This is a home run hire for Tampa residents and the Tampa Convention Center. Few people on the planet are as well prepared to take our convention center to the next level as David Ingram," Mayor Jane Castor said. "His leadership will be immensely beneficial to Tampa's economy as the convention center attracts even more business to the city."
Ingram started at Orange County Convention Center in 2003 and has served as its acting executive director,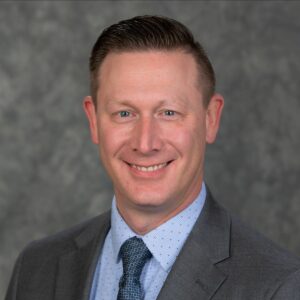 assistant director, event operations division manager, event set-up supervisor, and event manager. He also worked for Walt Disney World Co. and Gaylord Palms Resort.
"I am thrilled to be able to lead the Tampa Convention Center through the most exciting time in its history," Ingram said. "The Tampa Convention Center is a premier destination and a leader in the convention industry with a talented team of event professionals. I am eager to accelerate the center into the future through historic improvements and toward even more growth and success."
Tampa Convention Center selected Ingram after an extensive, nationwide search, following the retirement of the former director, Una Garvey, in May.
"David has led an impressive career with outstanding experience in the conventions and tourism industry here in Florida," said Nicole Travis, administrator of Development and Economic Opportunity for the City of Tampa. "We are delighted to have him joining the team and we look forward to seeing the positive impact he will have on the Tampa Convention Center and the city's tourism industry."
Ingram graduated from the University of South Florida and has a Bachelor of Arts degree in fine arts. Ingram must be confirmed by the Tampa City Council. He is scheduled to start his new role as executive director on November 28.