By Blair Cardinal
Oak View Group announced Debonair Oates-Primus, Ph.D. as the company's new Vice President of Diversity, Equity and Inclusion (DE&I). She joined OVG on Jan. 4, 2022.
Oates-Primus brings more than 12 years of experience in higher education, working in roles ranging from inclusive hiring and anti-bias training to culturally responsive curriculum development. She has provided DE&I strategic planning, programming, and anti-bias education to many universities, colleges, and organizations as a DE&I consultant. She comes to Oak View Group from Community College of Philadelphia, where for the past six years she has served as the DE&I Lead, Coordinator of Diversity Certificate Program, Coordinator of Black Studies Program, and Coordinator of Diversity Fellowship Program.
"Diversity, equity and inclusion is a top priority for Oak View Group, and we are delighted to bring a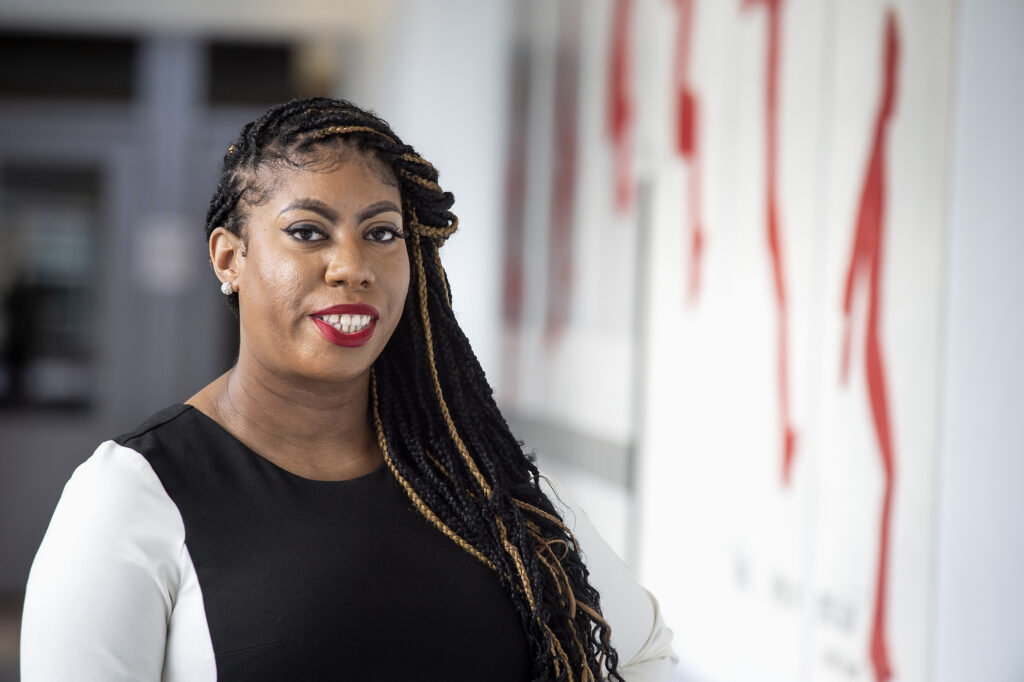 DE&I professional with Debonair's experience and perspective to the team," Ann Jackson, OVG's Chief People & Culture Officer, said. "Throughout her career, she has focused on rebuilding systems so that they're more equitable and inclusive, and helping organizations to reimagine the diverse composition of power and decision-making bodies."
Chris Granger, CEO of OVG Facilities, added: "Recruiting and empowering diverse talent, and applying that talent on a global basis in the service of our clients and for the betterment of our communities, is core to our mission. Deb's knowledge, expertise, and passion will undoubtedly amplify and accelerate our commitment to making OVG an incredible place to learn, grow, and be one's best self every single day."
In her new role, Oates-Primus will oversee OVG's DE&I-related strategies, partnerships, programs, and initiatives.
"I am very excited to join Oak View Group as the first position wholly dedicated to leading this vital function," she said. "I look forward to working with leaders and employees to shape, support and accelerate our DE&I strategic vision."
A Philadelphia native, Oates-Primus also has worked as an independent DE&I Consultant and as an Associate Professor of English. She earned a Ph.D. in Literature and Criticism with a concentration in critical race theory and intersectional feminism from Indiana University of Pennsylvania, a master's in Writing Studies from Saint Joseph's University, and a bachelor's degree in English from West Chester University.
Blair Kahora Cardinal is Vice President, Communications for Spectra.