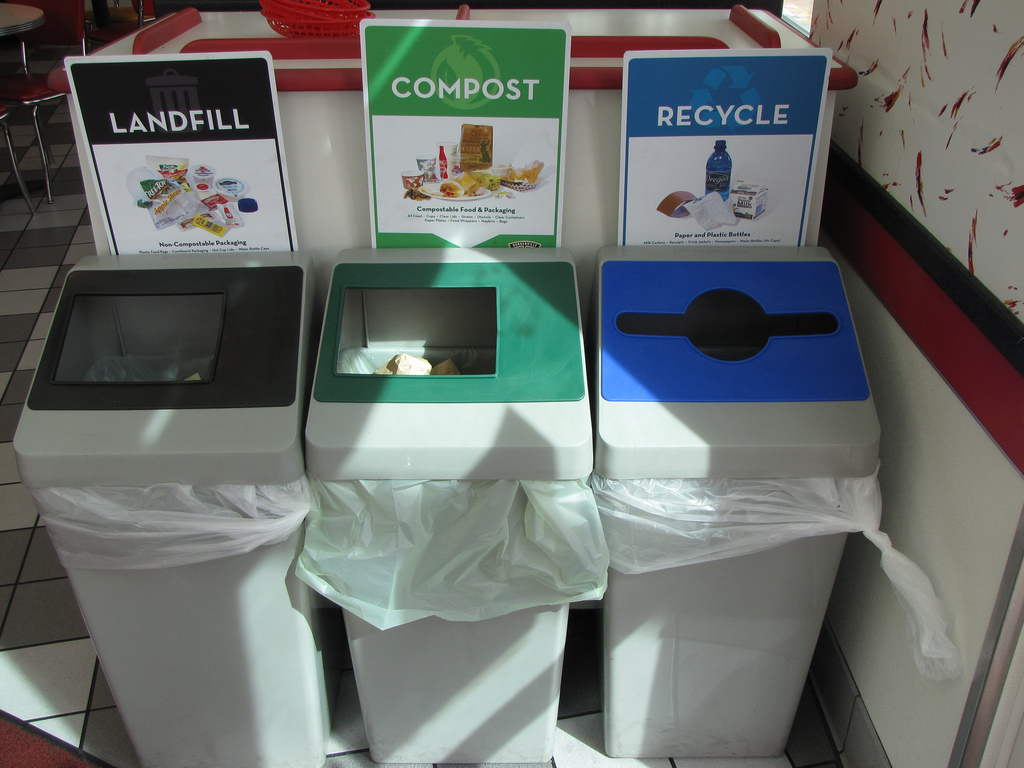 Waste diversion offers a great way to lower your operating costs and connect your facility to your community!
Every year we throw away tons of useful items that go straight into the landfill. This holiday season, challenge your staff to look for new ways that you can minimize the waste that goes in the trash receptacles at your facility.
Ideas to Get the Ball Rolling
After that next big event, donate the signage to a children's center so that they could be used for art projects.
Big banquet coming up? Cardboard containers could be the basis for great centerpieces and decorations with a just little creativity.
Still printing event posters? Use it for wrapping paper.
Turn pallets into team branded outdoor furniture and auction it off.
Compost all of your food scraps used by the facility, and let surrounding neighborhoods collect and use it for free, where permitted by law.
Facility Must Haves
Sorting trashcans to separate the types of waste.
Staging area to turn trash into treasure and for donation pick-ups.
Training program for your custodial crew to identify recycling/up-cycling opportunities and areas for improvement.
Single stream recycle planning: have specific bins if an event will use a specific product such as styrofoam or polystyrene.
One more thing—don't forget to recycle your Christmas tree! It can be ground into mulch, and many municipalities offer free drop-off facilities. Please make sure to have all decorations, ornaments, tinsel, lights, and stands removed. Flocked trees cannot usually be recycled.
(photo credit: anthonylibrarian via photopin cc)