Donna Dowless has just about seen it all during her almost 40 years of membership in IAVM. Just about, but when she received a phone call from IAVM Chair Michael Marion, CVE, and Board of Regents Chair Todd Hunt, CVE, to tell her she had just been selected to receive the distinguished Ray Ward Award, she admitted to a feeling unlike any other.
"I was beyond words, literally beyond words," Dowless said upon receiving the news. "Literally over the moon."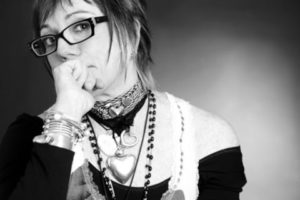 Dowless, who serves as chair of XOXO Media Group in Orlando and doubles as her city's Ambassador of Love, said that receiving the honor that has been given since 1996 when award namesake Ray Ward was the first recipient means so much not only because of the impact that the iconic Ward had on her career but that it is presented at the Venue Management School, of which Dowless was involved very early in the formation and launch years of getting the school off the ground to the point it had students on a waiting list desiring the education available at VMS.
"Ray has meant so much to so many people," Dowless said. "He was someone you could turn to for encouragement, support, mentoring, everything. I don't know that he ever said no to anybody. He was always there to help."
The same can be said of Dowless, who taught at the school for some 10 years and to most in the industry is remembered for her career with Ticketmaster. And when it comes to IAVM, hers is the familiar face at VenueConnect always around the IAVM Foundation's Silent Auction booth. She served on the Board of Trustees from 2002-05 and remains a staunch supporter of the Foundation and the VMS as drivers for professional development in the industry she so loves.
"We put the base work and ground work together and continued to build on the school and then others continued to step up and take interest in it," Dowless said. "The industry took notice because it was important to have continuing education. There weren't many specific degrees at the time that universities currently have, so this was a place where industry professionals could go and continue their education. Ray brought a broad sense of knowledge to the table when we were putting this together. It was important to have the sessions be relevant to the running of venues."
Dowless said that she remains proud of the school and continues to follow the progress that industry professionals and leaders put back into the school. As for her time spent teaching at Oglebay, Dowless calls it a commitment she made to give back to the industry.
"This industry has given so much to me," she said. "I enjoyed seeing the staff and also going to Wheeling. It was such a special place to go. I also looked forward to the new people who would become involved and who the guest lecturers and keynote speakers were going to be. It was everything. It was business. It was some recreation. It was exploring new ideas and listening to other people's opinions. You had people new in the industry and then the veteran and industry icons that were committed to continuing to grow this."
Brad Mayne, CVE, IAVM President and CEO, has fond memories of those early years as well and the impact of Dowless.
"My first year at VMS was the second year of the school," he said. "Donna was an instructor and I remember how creative she was presenting her classes. She made it fun, used interactive activities, props, and other means to ensure everyone was engaged in the learning process. The students enjoyed the class while learning the subject."
Dowless, in turn, again gives credit to Ray Ward for how he interacted and passed along those lessons.
"He is extra special in many ways," she said. "He did take the time to check in on you. He would always take the call if you were to call him about something. He always made me feel like he wanted to help me. It would be, 'What do you need, friend?' I cared for him and loved him very much and am thankful I had the opportunity to know Ray, learn from him, and now receive this award."
Dowless said that after receiving the good news that she looked at the list of recipients since 1996 when the award was created. As she perused the names, she said that feelings of honor and joy overtook her.
"Ray Ward is still with us," she said. "The guidance, the mentoring, the love, and support is still there. When Ray committed to something, it was 100 percent. When he was in, he was in."
And now Dowless is in as well with a special group of people who call themselves Ray Ward Award recipients.