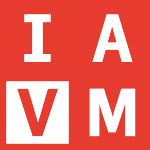 Voting is now open and will remain so through July 17, 2020 at midnight CST. The complete slate including biographical information and photos can be viewed on the IAVM web site. Our voting process has changed with the introduction of a new nomination/application process for sector directors. The ballot you will see this year will only include the Second Vice Chair election, and if you identified as one of the following sectors: Allied, Arenas, or Universities you will find the election for that Sector Director. At most, you will be voting for two incoming positions on the 2020 – 2021 Board of Directors.
PLEASE CHECK YOUR EMAIL: All voting members should have already received an email titled "2020-2021 IAVM Board of Directors Election-login information below". The email contains a generated user name and password to use when logging in to submit votes. If you haven't received the email, please contact Rosanne Duke via email or by calling 972.538.1025.

As in the past, the ballot is available through Survey & Ballot Systems allowing complete confidentiality and security to our members. The results of the voting will be posted following the closing of the ballot on July 17.