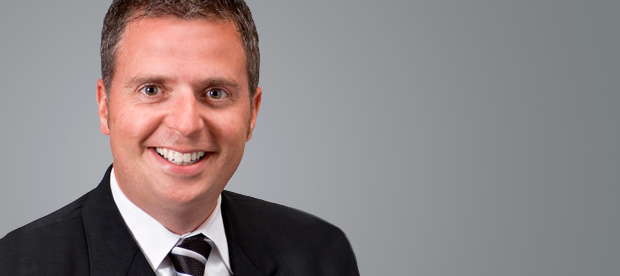 IAVM is pleased to announce the nomination of Doug Booher, CFE, for Second Vice Chair of the IAVM Board of Directors, a prestigious honor denoting exemplary leadership and dedication to the sport, entertainment, and convention/exhibition industries. In this role, Booher will become a Senior Officer of the organization, serving a four-year term, ascending to the Chairman position for 2017-2018.
Booher currently serves as director of Indiana University Auditorium and University Events. Known for its presentation of a wide variety of events, from university ceremonies and conference events to the latest comedy, concert, and Broadway attractions, this 3,200-seat proscenium venue has been a model of campus and community programming and engagement since it was built in 1941. In 2010, IU Event Services was created to provide event staffing, management, and consulting for major university events including IU Athletics events at Assembly Hall, Memorial Stadium, and Bill Armstrong Stadium. As an integral facet of the university community, IU Auditorium and IU Event Services thrive on student involvement and participation. Each year, more than 1,000 IU students work in volunteer, internship, and hourly employment positions within the organization, for which Indiana University earned IAVM's 2012 Venue Education Award. Together, IU Auditorium and Event Services serve more than one million visitors each year.
Throughout his 20-year career in venue management, Booher has presented extensively in the areas of guest service, event management, and artist contract negotiation—and serves as an adjunct lecturer in IU's School of Public and Environmental Affairs.
Booher joined IAVM in 1996 and is a graduate of the Public Assembly Facility Management School (now VMS) at Oglebay. He earned his Certified Facilities Executive (CFE) designation in 2010.
"I am so excited to have someone as smart and thoughtful as Doug Booher joining us as a senior officer of IAVM," said Kim Bedier, CFE, chair of the IAVM Board. "Our membership can rest assured it is in very good hands for years to come."
"I've worked with Doug in numerous capacities in my time here at IAVM, and he always provides thoughtful input," said Vicki Hawarden, CMP, president and CEO of IAVM. "He is an accomplished professional and a strong leader, and I look forward to welcoming him to the IAVM officer team."
Upon being notified of receiving the nomination, Booher added that, "IAVM is a venerable organization with a rich history of supporting its members' efforts to enhance their communities. It is an incredible honor to have the opportunity to work with our 4,800+ members, volunteer leaders, and dedicated staff to insure that our association continues to be a source of unmatched educational programs and rich networking opportunities for generations to come."
Booher follows in the path of a great number of predecessors that, over the past 90 years, have helped to shape the industry, and ultimately, the communities they serve. IAVM members will vote electronically on this nomination, and, if elected, Booher's service as Second Vice Chair will be formally recognized at IAVM's annual conference and trade show, VenueConnect, August 1-4, 2015, in Baltimore, Maryland.