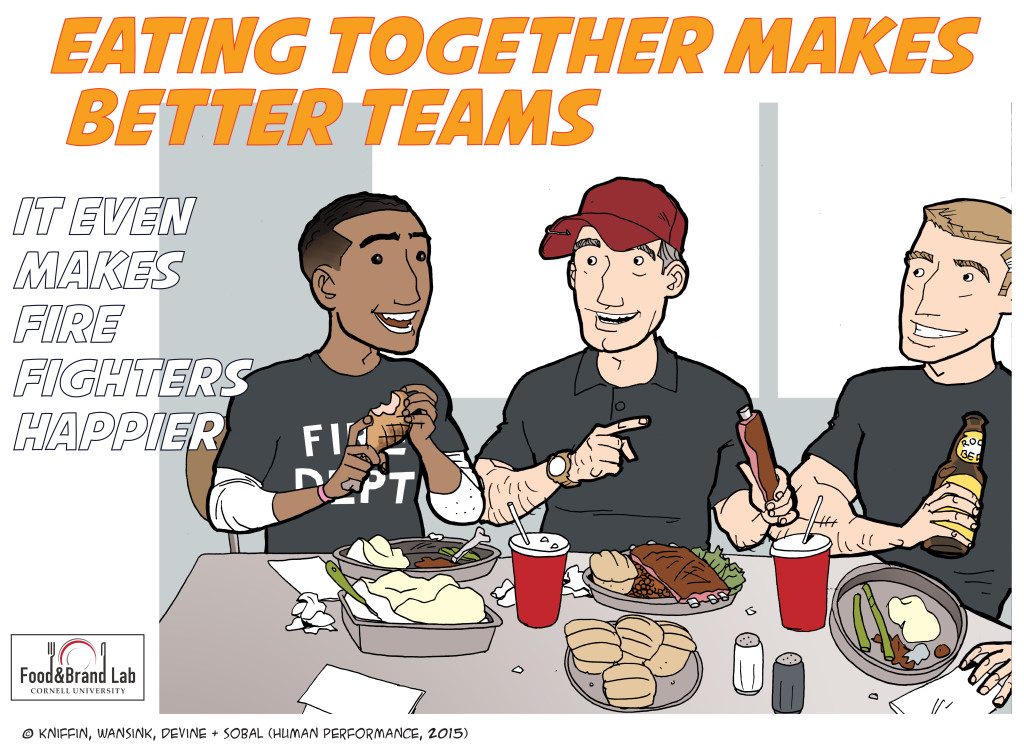 Here's a good way to boost productivity: Eat with your co-workers.
According to Cornell University study of firefighters, people who dine together have better group performance compared to those who dine alone.
"Eating together is a more intimate act than looking over an Excel spreadsheet together. That intimacy spills back over into work," said the study's author, Kevin Kniffin, a visiting assistant professor in the Charles H. Dyson School of Applied Economics and Management, in a statement. "From an evolutionary anthropology perspective, eating together has a long, primal tradition as a kind of social glue. That seems to continue in today's workplaces."
Kniffin studied more than 50 firehouses for his research and spoke with 395 supervisors, who provided insight on a platoon's productivity after eating either together or alone.
Based on the results, Kniffen suggests that organizations should give more consideration for expenditures on cafeterias as an investment in employee performance.
(Image: Cornell University)