By Lauren Andrews
Edmonton Economic Development announced the appointment of Emma Pietroleonardo as General Manager of the Edmonton Convention Centre and Olaf Miede as the General Manager of the Edmonton EXPO Centre.
"After a competitive recruitment and selection process, we are excited to welcome both Emma and Olaf to the EEDC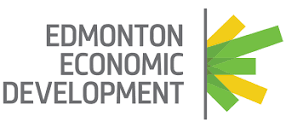 family as the general managers of our two venues," said Arlindo Gomes, Vice President, Venue Management, EEDC. "Both Emma and Olaf's experience, leadership, community engagement and operating performance will support our venue teams as we continue to drive economic and social prosperity in our region."
"It is a privilege to join a passionate team of professionals who have worked hard to position the Edmonton Convention Centre among North America's top performing public assembly venues," Pietroleonardo said. "I look forward to building upon the Centre's reputation for service excellence, culinary expertise and dedication to sustainability."
"It's an exciting time to join this dynamic venue as we continue to lead the way in driving operational efficiencies and delivering exceptional experiences for our clients and guests," Miede said. "I am honored to contribute to an established team of public stewards who welcome and serve millions of guests each year."
Pietroleonardo comes to the Edmonton Convention Centre with extensive operational and leadership experience in the venue and hospitality industries. She has previously held leadership roles with the Royal Hotel Group, providing oversight of six full-service hotels across Alberta and Saskatchewan.
Miede's career in the hospitality and venues industries spans more than 20 years and includes operational and leadership positions within hospitality properties across Western Canada. Prior to joining the Edmonton EXPO Centre, Miede served as General Manager of Hotels on Whyte.
Lauren Andrews is Marketing & Communications Manager, Venues, Edmonton Economic Development.