The Edmonton EXPO Centre and ticketing platform Showpass announced a new ticketing partnership for trade and consumer events in the venue.
"We strive to deliver exceptional service and technology to our clients at the Edmonton EXPO Centre, and our new partnership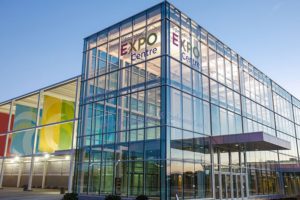 with Showpass will keep us on the cutting edge of ticketing service in the growing mobile market," said Arlindo Gomes, general manager of the Edmonton EXPO Centre. "This partnership supports our vision of becoming one of the top performing venues in North America, and we look forward to the benefits for our trade and consumer clients."
"Showpass and Edmonton EXPO Centre share a passion for innovation and a clear vision of how technology can impact live events, delighting attendees and streamlining activities for those running the show", said Lucas McCarthy, CEO of Showpass. "Showpass delivers Edmonton EXPO Centre clients the power to sell out shows more quickly and run all aspects of the events – from ticket sales to check-ins and add-ons – seamlessly."
A hub of activity in Edmonton and the Northern Alberta region, the Edmonton EXPO Centre is the largest venue of its kind west of Toronto. Millions of guests visit the Edmonton EXPO Centre annually to take part in hundreds of conferences, catered events, graduations, and more. In addition to hosting attractions, exhibits, concerts, and sporting events, the venue is the destination for large consumer and trade shows.
Showpass is a leading independent ticketing platform in Canada. With Showpass, event-goers can find the latest events, buy tickets and get in quickly, right from their phone. Event organizers choose Showpass so they can sell more tickets and merchandise as well as manage everything from sales, check-ins, guest lists, stats and more from the palm of their hand. Showpass serves an ever-expanding variety of organizers including festivals, venues, universities, and trade show clients.