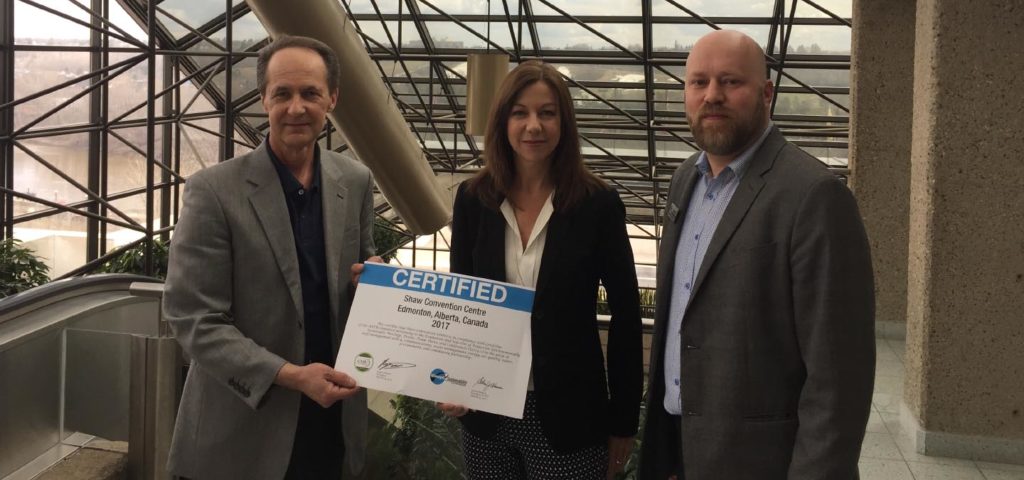 The Shaw Conference Centre (SCC) is announced that Jan Szabat, the convention center's director of engineering services, has been recognized by Venues Today Magazine, Venue Solutions Group and the Venue Operations Summit Board of Advisors for excellence in venue management. The award recognizes one engineer working in a venue in North America who has gone above and beyond in solving problems, instituting new programs and maintaining their facility.
For the past 30 years, Szabat has overseen all maintenance for Edmonton's iconic, 34-year-old convention center. From flood restoration to multi-million dollar escalator modernization and managing the team that keeps the building running, Szabat has ensured the Shaw Conference Centre continues to be a destination for the meetings, conventions and events industry.
"We're thrilled Jan is being recognized for leading the way in engineering services and expertise," said Lisanne Lewis, general manager of the venue. "Jan's stewardship of our landmark facility helps to build Edmonton's brand and reputation as a leader in sustainability and venue management. This award is a testament to his dedication and passion for his craft."
Szabat has played an instrumental role in fulfilling the convention center's brand promise of sustainability. Under his leadership the Shaw Conference Centre has become BOMA BEST certified, the first conference venue in Canada to receive Green Key level 5 certification, and one of five venues in Canada to receive the prestigious ASTM International sustainability certification.
Pictured: Jan Szabat, Lisanne Lewis