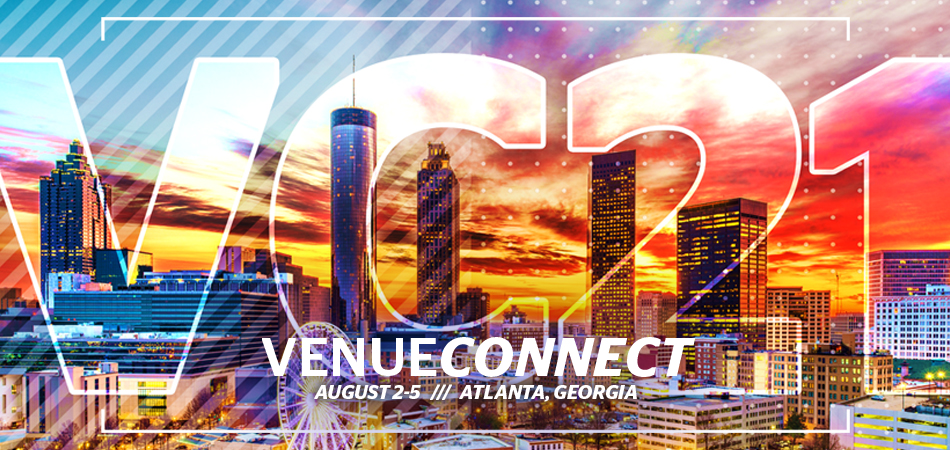 Pre–Conference Workshops are integral parts of the VC21 conference. Now, more than ever, venue staff needs to participate in professional development, and this year's safety & security focused workshops are the perfect way to enhance your career development! Intended to provoke intellectual discussion on critical issues, methods, and theories emerging in the field of venue safety & security, both the Cyber Blended Threats Workshop and the Trained Crowd Manager Workshop are both designed to help us all adapt, transform and innovate!

Don't forget to add one of the following to your VenueConnect 2021 registration:
Cyber Blended Threats Workshop – Venue managers can no longer think of security only in physical terms. Venue managers and executives always need to be aware of threats to their locations, guests and staff. Completely cyber-based threats were always on the periphery of worries concern for physical location managers, but new threats are emerging that are no longer just one type or the other another. A Blended Threat is a natural, accidental, or purposeful physical or cyber danger that has, or indicates the potential to have, crossover impacts and harm life, information, operations, the environment, and/or property. From hurricanes to active shooters to ransomware, threats to venues now bridge both the cyber and physical worlds, and venue managers needing to be prepared on all fronts. Workshop participants can expect to leave with a better understanding of the magnitude of Blended Threats and a sense of their importance, steps to take to in addressing these threats in their venues, and an awareness of resources available to assist them with their effort.
Trained Crowd Manager (TCM) Workshop – Designed to provide an overview on how to improve public safety and provide venue operators with an all-hazard approach to identify hazards, respond to emergency situations, and assist in crowd management during ingress, egress, and dispersal of crowds during evacuations for an overall improved guest experience. The workshop will begin with a presentation where staff responses to differing risk types, risk locations, crowd types and phases of crowd movements will be discussed. How your response will be affected by your venue type will also be explored. After the classroom presentation all attendees will visit the state-of-the-art Mercedes Benz Stadium, home of the Atlanta Falcons, for reality-based training exercises that will highlight and reinforce the earlier discussions. Attendees will be able to discuss crowd management techniques with both staff and other attendees, gaining valuable insights.
The pre-conference workshops at VC21 in Atlanta are your chance to reconnect, rediscover and reimagine, so reserve your spot NOW for just $99! If you haven't already registered for VC21, don't delay! Online registration ends at NOON CT on Thursday, July 22nd! Register Now!