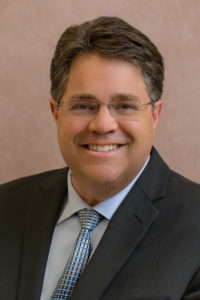 The International Association of Venue Managers (IAVM) is pleased to announce the nomination of Eric D. Hart, CVE, for Second Vice Chair of the IAVM Board of Directors. Hart will serve a four-year term, taking on the Chairman position in 2021-2022.
Hart currently serves as the President/CEO of the Tampa Sports Authority (TSA) in Tampa, Florida and the current Dean of IAVM's Venue Management School Graduate Institute. The TSA manages Raymond James Stadium, home of the Tampa Bay Buccaneers and the University of South Florida Bulls, the Hillsborough County Tournament Sportsplex, the Fairway Cafe and three City of Tampa municipal golf courses. The TSA also serves as the landlord for Amalie Arena, home of the Tampa Bay Lightning and Steinbrenner Field, spring home for the New York Yankees.
"I'm really excited to have our stadiums represented in our leadership, and I am especially excited, because it is Eric Hart," stated Michael Marion, CVE, IAVM Board of Directors Chair. "Eric is a committed leader in IAVM, and he will be outstanding in his new role. I look forward to having his voice added to the outstanding leaders already on the Board and Executive Committee."
Hart has been a member of IAVM since 1998. Previously to his tenure with TSA, he served as the President and CEO of the Lansing Entertainment and Public Facilities Authority. Prior to Lansing, Hart served as the Director of Event Services for the Minneapolis Convention Center and as Associate Director for the UIC Pavilion in Chicago. He began his career at the Iowa State Center in Ames, Iowa, where he served as the Guest Services Manager and was later promoted to Event Coordinator.
"One of the benefits of reporting to the Board and its Executive Committee is that IAVM has quality leaders in the officer positions that care about our industry and IAVM's members," said Brad Mayne, CVE, IAVM President and CEO. "Eric Hart has been involved in passionate and successful volunteer leadership roles for IAVM and is a great choice to serve as an officer of IAVM's Board of Directors. The current executive committee has excelled in the new governance, and I have no doubt Eric will be successful in his new role of upholding the policies and vision for the association with fresh eyes on what matters to the association's membership."
"I am humbled and honored to be considered for Second Vice Chair of the IAVM Board of Directors," said Hart, "IAVM's leadership is critical to the growth of our industry and I look forward to being part of the team that helps our President and CEO move this organization into the future!"
IAVM members will vote electronically in June on Hart's nomination, and, if elected, he will take office in July during IAVM's VenueConnect Annual Conference and Trade Show, July 21-24, in Chicago.